The previous episode ended with Jeb finding out that Ron Lafferty had bought into the fundamentalist Mormon ideas that Dan was researching. 
Under the Banner of Heaven is a crime series based on the nonfiction novel of the same name by Jon Krakauer. The story revolves around Inspector Jeb Pyre (Andrew Garfield), a devout LDS believer as he investigates the murder of a mother, Brenda Lafferty (Daisy Edgar-Jones) and 15-month old daughter from a big, conservative LDS family.  
Streaming on Hulu
Under the Banner of Heaven- Episode 6 Summary & Recap
Jeb then reached out to Ron's mother with Bernard to ask her about Ron. However, the old lady claimed she had not seen Ron since her husband's passing and vehemently denied when Jeb told her that Ron denied his father the care that made him pass away. To Jeb's surprise, Bernard agreed with Ron's mother when she claimed the School of Prophets group was peaceful whenever they were at the house. Believing that Bernard is contradicting his earlier claims, Jeb brought the man downstairs to hear his explanation and Bernard told him about Prophet Onius and Ron.
After Ron's family left him, Ron went to Oregon to seek the path of "true Mormonism" from a famous person called John Bryant. Ron believed that his wife would return if he sought this path. He spent some time there and Bryant showed him his life of polygamy. There, Ron felt at peace and was baptized again by Bryant. When he came back home, Ron found his brothers working with Prophet Onias and was angry as Onias seemed to be running the show.
Onias then brought Ron to the dream mine and told him that the Lord told him to build a city of refuge under the mine but the mine won't yield its treasures until the "One Mighty and Strong" appears. Then, Onias told Ron that he believes that Ron is the one and his job is to guide Ron. Ron was seen to ponder over this.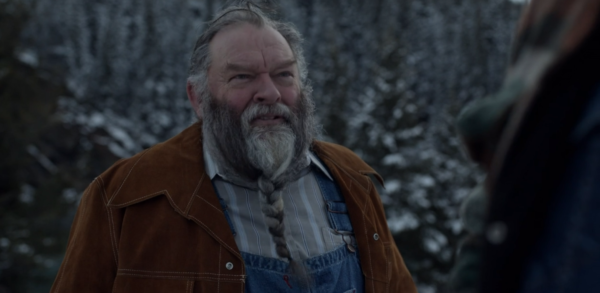 Back at Ron's parent's home, Bernard reiterated that all Ron wanted was to get his wife back. Then, Jeb got Ron's mother to name two other man involved in the School of Prophets, Chip and Ricky.
A flashback showed Brenda trying to look after Erica but ended up having a fight with Allen about the Lafferty brothers. Allen lost it and slapped her. Shocked but disgusted, Brenda called her dad and took Erica out with her sister, Betty. During that time, Brenda's bishop dad had a chat with Allen about how the church have to evolve and could not always stay with its fundamental doctrines. He also got Allen to eat a piece a chocolate, although this went against his fundamental Mormon beliefs. After this event, Betty and Brenda kept exchanging letter and in the present time, Betty gave all these personal letters to Jeb.
Jeb read Brenda's letters and found out that Brenda brought Allen to the church for an intervention. The church leaders wanted to discuss Allen's family but Allen ended up leaving because he did not want to listen to people who could not reconcile their faith and history. Although Allen wanted to leave with his wife, Brenda insisted on staying. Therefore, after Allen left, Brenda asked the church for their blessing to divorce Allen. Instead, the church leaders carried out a priesthood blessing and told her that she should not leave her husband. Brenda was chosen to be the person to lead the Laffertys back to the right path.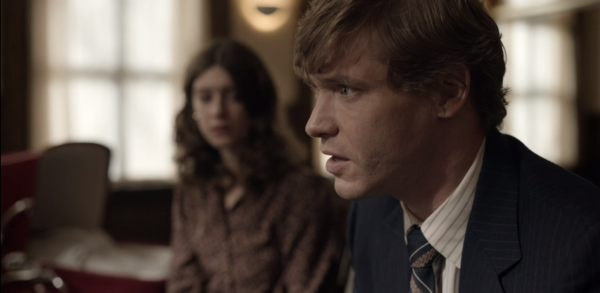 Jeb showed this letter to Allen and Allen started crying. Allen said he knew then that their church is built on lies but regretted not being an attentive husband. After that, Jeb wanted to release Allen but a sad Allen said nobody would want him and asked to stay. Hence, Jeb granted him another day in the cell.
A letter from Brenda to Betty further revealed what happened. The church had put Brenda against Ron and Dan and so, Brenda asked help from some Utah Mormon missionaries to help Sam and Robin's wives. However, the two wives turned the missionaries down. When Ron and Dan found out that Brenda had been trying to meddle with Sam and Robin's household affairs, they sent Matilda to threaten Brenda with blood atonement. Nevertheless, Brenda still teamed up with Bishop Low to help smuggle Dianna and her children out of town. Reading this, Jeb got worried that Ron had found out Dianna's hiding place from Brenda before he killed her. In this case, Ron would've found Dianna by then.
In another flashback, Ron read a letter he typed to the members of the School of Prophets. The letter stated that Dianna had to repent or she will be removed from Earth. The other members of the school voted that those words are the words of Heavenly Father. Therefore, Onias declared that Ron is "the one".
Jeb started to struggle more with his faith and ended up shedding a tear in front of Allen. Seeing him like this, Allen told Jeb that he had faced similar difficulties. When he looked back at history, Allen only saw that men were doing whatever they wanted and calling it God's will to make the world succumb to their desires. Allen then implored Jeb to look at the evidence that he had in hand.
At night, Jeb took Allen's book and read it in the car. Reading it, Jeb continued to struggle and ended up crying. When Becca came to check in on him, Jeb admitted that he's struggling and when Becca asked him to say a prayer, Jeb could not complete it. The couple then started crying together but Becca then told her husband that she loves him, but she could not struggle with him. She also told Jeb that he needs to bear his testimony before their congregation so that their daughters know that he is still a believer. After his wife left the car, Jeb continued to struggle and cry.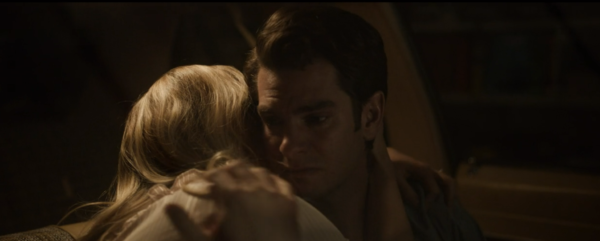 Meanwhile, Detective Bill Taba went to the dream mine to look for Onias. He did find Onias there but Onias refused to talk to him unless Bill leaves his gun in the car and comes over to his home.
Additional Observations From Episode 6
Jeb realized that people are using pieces of scriptures to suit their situation.
During his investigation, Jeb was also shown a CCTV footage of Jacob Lafferty stealing from a shop and threatening the shopkeeper with a screwdriver.
More recaps from Under the Banner of Heaven