The Empress - Episode 1 Summary & Recap
Elisabeth von Wittelsbach, who her family refer to as Sisi, is a young duchess from Bavaria. She loves to write poems and is headstrong with her opinions. Her mother tried to marry her to a few dukes, but she ended up running away for the evening. Once, she ran off with her horse, Puck but Puck ended up getting injured in the leg. Elisabeth's father told her that the wound cannot be cured and shot Puck dead.
Meanwhile, in the Schönbrunn Palace in Vienna, Emperor Franz Joseph was asked to witness a hanging execution. Although he objected to the execution of the said person, the palace advised him against it. Therefore, he hurt himself as he watched the execution. The people of Vienna were also rioting. 
There is also a war going on between Russia and the West. Emperor Franz did not want to take sides as a war is not what his people need right now. His mother, Princess Sophie then told him that he is to wed Duchess Helene of Bavaria, Elisabeth's sister who happens to also be the emperor's cousin.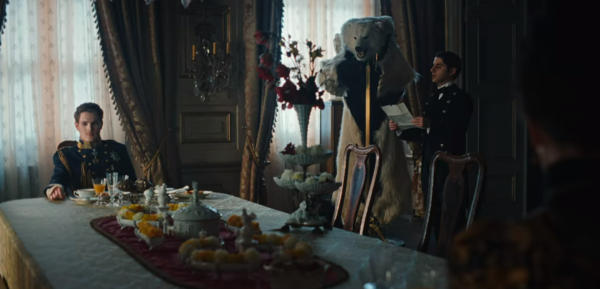 The two families were supposed to meet at Ischl, a day before the emperor's birthday. Helene was excited and could not wait to be married to the Emperor. Unlike Elisabeth who is more rash, Helene behaves herself like a typical lady of the court. After arriving at Ischl, the Bavarian family realized that their trunk full of fancy clothes were left behind and had to greet the Emperor and his family in plain black dresses. 
Elisabeth met Emperor Franz first when she was saving a little bird at the garden. The two found a liking towards each other from this initial conversation. When the two families officially met to have lunch, Franz was seated with his bride-to-be, Helene and their mothers while Elisabeth was seated with Archduke Maximillian, the emperor's mischievous brother and the Italian girl Maximillian was seeing. When Maximillian made unnecessary comments, Elisabeth was quick to rebut him despite his stature. This made Maximillian intrigued and he later tried to pursue her. Emperor Franz was impressed by Elisabeth as well for standing up against his brother.
In the afternoon, when the Franz was wondering around the building, he found Elisabeth lying on the floor to cool herself. He joined her and the two shared an intimate moment where Elisabeth told him about a strand of Puck's hair that she had pinned on her hair.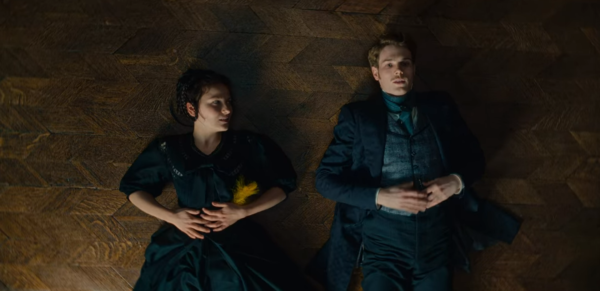 At night, the emperor called Elisabeth to his chambers to drink some champagne with him. He told Elisabeth that she made him feel alive. Although Elisabeth was happy about Franz's feelings, she initially denied his advances because he was to marry her sister. Nevertheless, Franz convinced her that he wants her and that he is done following other's wishes.
Hence, in the morning, Emperor Franz announced that he would like to ask for Elisabeth's hand in marriage. This surprised everyone. Helene who was disappointed at the news ran away and Elisabeth chased after her. Helene even asked Elisabeth to refuse the proposal but Elisabeth told her that this was the first time she was feeling such emotions.
Princess Sophie then questioned Franz in private about his decision. but Franz put his foot down and said he wouldn't marry anyone except Elisabeth. Then, Sophie went to Elisabeth and asked if she would want to be the Empress of Austria, to which Elisabeth confidently answered "yes". Emperor Franz and Elisabeth were then engaged.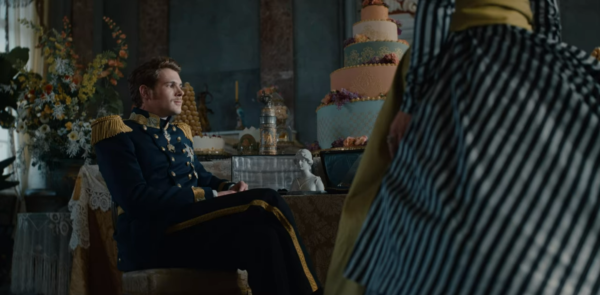 Additional Observations From Episode 1
Franz asked his brother, Maximillian to return to Vienna to be his advisor. He trusts his brother.
Maximillian told Franz that the people really disliked Franz as an emperor as they believed that he had no vision.
Emperor Franz had been sleeping with another lady before getting betrothed.
Two people from a poorer side of Vienna plots something against the emperor and his new bride.