Burn the House Down - Episode 1 Summary & Recap
Applying to be a housekeeper
The series starts with a flashback of a house on fire. Our main character Anzu, was a little girl and her family's house was burnt down. Her mother accepted responsibility and apologised to the whole family for neglecting the fire in the kitchen.
13 years later, Anzu is all grown up and applied to be the housekeeper for the Mitarai family. She kept her identity hidden and went in as Shizuka Yamauchi.
The matriarch of the Mitarai family is Makiko, a lady with an incredible career as an influencer, model and a company owner. Given how busy Makiko is, she needed someone to take care of the house chores, but at the same time, she refuses to admit that she hired a housekeeper. She prefers that the public think of her as some sort of superwoman.
What Makiko did not know is that Shizuka Yamauchi is indeed Anzu Murata- who was previously Anzu Mitarai. After the fire that burnt their house down, Anzu's father, Osamu divorced Anzu's mother and married Makiko. Now, Anzu's mother, Satsuki is suffering from memory loss after all the stress she's been through.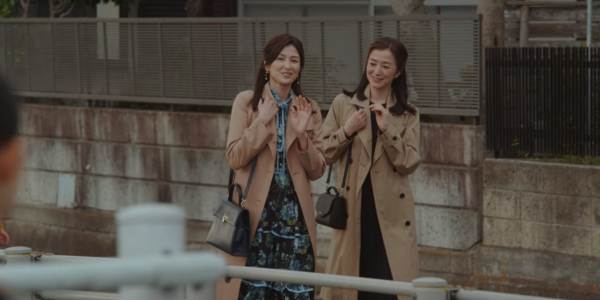 What makes things even more complicated is that Satsuki used to be close friends with Makiko. Anzu and her sister, Yuzu also used to play with Makiko's sons from Makiko's first marriage, Shinji and Kiichi. But even as a kid, Anzu never liked Makiko as she realised how Makiko slowly transformed herself to look like Satsuki.
After the fire took place, Anzu sat with her father to look through footage from the security camera. The footage wasn't clear but it showed someone wearing a particular cardigan leaving the house backdoor the evening of the fire. Little Anzu realised that her mother owned a cardigan of that pattern, and Osamu got the validation he needed- his then-wife Satsuki caused the fire.
However, after a few years, Anzu saw a photo of Makiko's social media and realised that a similar cardigan is at the background of the photo, in Makiko's closet. The cardigan is folded, so Anzu is not extremely sure. But if it is, it would mean that Makiko was the one who set her family house on fire.
Therefore, Anzu is now trying to infiltrate the house to verify that the cardigan is indeed her mom's. Nevertheless, as a housekeeper, she had a problem as she was under strict instructions not to go to the 2nd floor.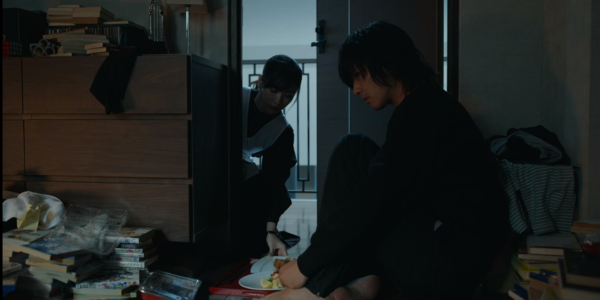 But one day, Anzu tried anyway and stumbled into a room full of video games and books. Then, an unkempt guy appeared behind her and aggressively threw her out of the room.
Anzu normally strategizes with Yuzu or the real Shizuka, her friend who goes by Claire. After discussing with them, she realised that the guy is Shinji as Shinji used to spend time playing games as a kid. Anzu now wanted to try to win over Makiko's son.
With plans in mind, Anzu started preparing food for the guy, but several of her kind offerings were rejected. Then, she tried to have a conversation with him, and when she got to the topic of constellations, the mystery guy responded. This brought back memories for Anzu. The one who liked constellations was Kiichi and not Shinji. Plus, Kiichi was close to Anzu when they were kids.
After that, Kiichi started responding and enjoyed eating the food Anzu prepared. But Kiichi was careful. He tried looking up "Shizuka Yamauchi" and found no photos. He started getting suspicious.
One day, Kiichi purposely grabbed a button from Anzu's apron and let it drop outside his room door. When Makiko eventually found it, she was displeased at Anzu for disobeying her orders about going to the 2nd floor. Anzu was then fired.
Additional Observations From Episode 1
Shinji is in medical college.

Makiko had trouble letting things go. She's a hoarder and keeps things from years ago.

As a housekeeper, Anzu found a lot of items in the house that belonged to her mother. Anzu believes that Makiko had been stealing from her family all along- even before the fire.

On the day of the fire, Anzu noticed Makiko among the crowd, smiling.
More recaps from Burn the House Down