In episode 10, Melissa wanted to work things out with Nick and Frances, but Frances found this awkward.
Conversations With Friends is an Irish miniseries based on Sally Rooney's novel of the same name. The story follows two best friends, Frances (Alison Oliver) and Bobbi (Sasha Lane), whose lives changed when they get romantically involved with a married couple, Melissa Baines (Jemima Kirke) and Nick Conway (Joe Alwyn).
Streaming on Hulu
Conversations With Friends- Episode 11 Summary & Recap
During a coffee conversation, Nick Conway told Frances about his relationship with Melissa in the past year. Nick has always wanted children of his own, but Melissa one day claimed that she didn't want children. This absolutely broke Nick down, as that was not their previous agreement. After ignoring Melissa for a while, Nick was shocked when Melissa confessed that she was sleeping with their best friend. However, Melissa was extremely regretful and was willing to work things out again with Nick. Still, the couple decided to sleep in separate rooms. Then, the married couple soon met Bobbi and Frances. Frances assured Nick that it is not too late to be a father and that she believed he would be a good father.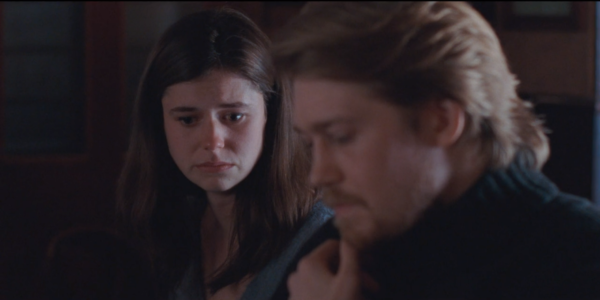 Few days after, Frances went to the hospital to get the radiology report. Although she received good news that there weren't any cyst or cancerous elements in her body, Frances was diagnosed with endometriosis which can potentially cause fertility issues. This revelation affected Frances deeply, but she continued to hide this from her mother, Bobbi and Nick. She kept it to herself and instead Google about it at night. 
During a call with Nick where she told him the diagnosis result went fine, Frances was hit with another piece of information. Nick told Frances that he kissed and slept with Melissa again. Startled, Frances pretended everything is fine but quickly cut the call short. Frances soon told Bobbi about her struggle as she doesn't know how to process this information. Bobbi called her out as the two of them kissed the other night, but Frances brushed it off as "different".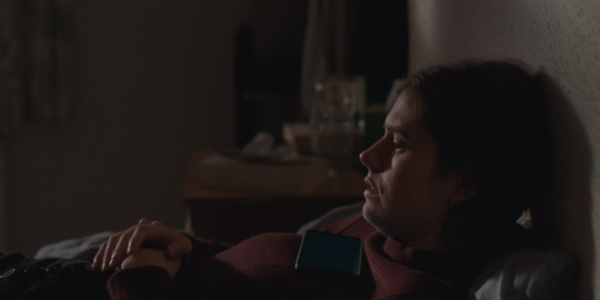 During Nick's birthday party, Frances tried to bring up to Nick that she could not accept the fact that he was with his wife again, and used a rather confronting tone with him. Nick wanted to talk some other time and by luck, his sister came about with his niece. Nick clearly loves children and was absolutely charmed by the baby. After a bit of push, Frances held the baby and felt extreme sadness sue to her possible infertility. She then went home early.
The next morning, Bobbi confronted Frances about her short story. Melissa had shown Bobbi the story during the party and Bobbi was furious. In the story, Frances described herself as someone who's jealous about Bobbi as life seemed so easy for her, who's never quite serious and never fully joking. Bobbi found her friend's description of her dehumanizing and could not believe that that is how Frances has viewed her. After getting an earful from Bobbi, Frances is left in the house crying.
After some time, Frances met up with Nick to have a proper chat. Nick asked if she would like him to leave Melissa, and Frances said no. Frances started crying, admitting that she is not handling things well, and ultimately suggested that the both of them should stop seeing each other. Nick apologized for making her unhappy but confirmed with her that a breakup is what she wants, to which Frances nodded.
Additional Observations From Episode 11
Nick made an effort to meet Frances' mom, Paula and Paula was happy for Frances.
After the argument with Bobbi, Frances inflicted a  wound on herself.
More recaps from Conversations With Friends