What is Looop Lapeta about?
Looop Lapeta is a remake of Tom Tykwer's award-winning German film, Run Lola Run. This movie centres around a couple: Savi (Taapsee Paanu), a retired runner and Satya (Tahir Raj Bhasin), a man who loves gambling and works in a restaurant. They met when Satya saved Savi from committing suicide after Savi realized she would not be able to run again. Savi and Satya began a relationship despite disapproval from Savi's father. Savi also started working as a personal caretaker for a rich old man.
Our story starts with Savi in the toilet of her employer. Savi takes a pregnancy test and finds out that she is pregnant. As she is wondering how to break the news to Satya, her phone rings and Satya delivers a bad news. In order to get an advanced salary, Satya was tasked by his boss, Victor to deliver illegal substances and bring back 5,000,000 lakhs in 80 minutes. Satya managed to retrieve the money but decided to gamble it, only to lose it to a stranger on a bus. He called Savi in fear for his life.
Savi suggests that Satya goes to the bus' final destination, Paula Dona Market to look for the bag of money. Meanwhile, she plans to go to her dad to ask him for money. Savi started running through the streets, almost getting hit by several cars, and finally ends up in a taxi. The taxi driver is Jacob, a man who is heartbroken because the love of his life Julia, is marrying another man, Robert that day. Savi asks the driver to start driving but Jacob is not in the emotional state to drive. He refuses and an angered Savi kicks the side mirror of his car. Without hesitation, Savi runs to her father, but instead gets into an argument with him after seeing that her father has given her mother's ring to his boyfriend. She leaves in rage.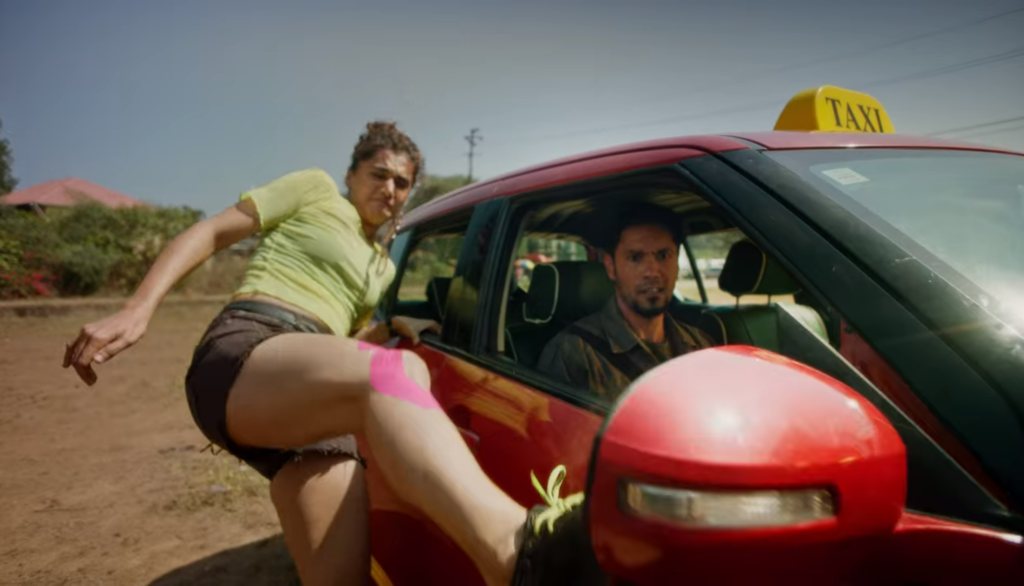 Meanwhile, Satya fails to trace the bag and instead reaches a jewellery shop. He gets on a call with Savi and informs her that he will rob the jewellery shop to get the money. Savi disagrees with his decision and runs towards the shop while passing by Julia and Robert's wedding. At the same time, the jewellery shop owner's sons, Appu and Gappu, are plotting to rob their father's shop. Satya then puts on a mask and holds the jewellery shop owner, Mamlesh at gunpoint. Mamlesh fills up an empty bag with money and passes it to Satya only to find two other masked robbers (his own sons) there to rob him. A startled Satya sees Savi outside the shop and runs away after shooting the glass window. Both of them run only to be ambushed by Appu and Gappu who want the money. Satya refuses but was shot from behind by Mamlesh.
Savi realizes she has a second chance to save Savi as she is now back in the toilet of her employer. She tells Satya not to run after the bus and to trust her to get the money. Then, she takes a snort of substance and heads to her father, but this time she gets knocked by a car. The car owner demand that Savi pay for the damages but Savi runs towards Jacob's taxi instead. A policeman who saw the incident jumps into the taxi to arrest stop Savi and forces the emotionally distraught Jacob to drive them to the police station. Jacob's car crashes into the bus where Satya lost his money, but not knowing this information, Savi runs towards her dad again.
This time, Savi threatens her father with a gun for the money. Turns out Savi's dad was making a deal with the same person as Victor and has already handed over a bag of 5,000,000 lakhs to him. That bag was the bag passed to Satya. Unable to get money from her dad, Savi runs towards the jewellery store. She passes by Julia's wedding again, and this time, she is forced to listen to Julia's story about how she is torn between Robert and Jacob. Savi advises Julia to go with Robert as a life with the stable Jacob would mean that she has to run forever. An injured Jacob (from the car accident) hears this from the balcony.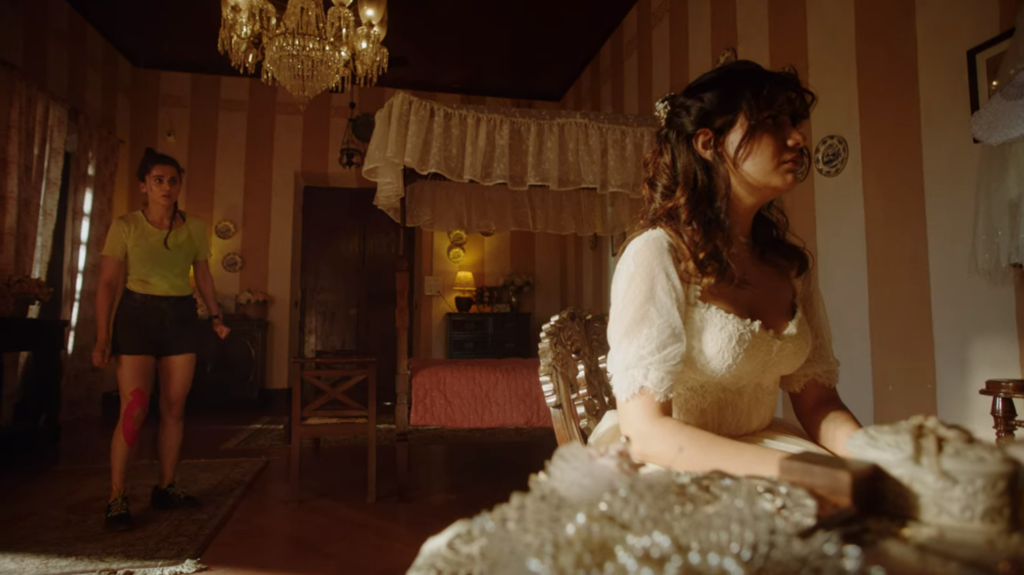 Satya and Savi meet up at the jewellery shop while Appu and Gappu rob the store first. They wait for the two brothers to succeed and knock them down using planks. Then, they steal Appu and Gappu's loot and run to an alley, relieved. However, a heartbroken Jacob finds them and shoots Satya in despair and anger.
After failing twice, Savi is determined to do everything differently. First, she calls her dad to make amends and heads towards Jacob's taxi. She helps Jacob and Julia get back together by becoming a decoy for the wedding ceremony while the couple escape. After that, Savi takes the money packets from the wedding and gambles it all on a luxury cruise and makes 5,000,000 lakhs.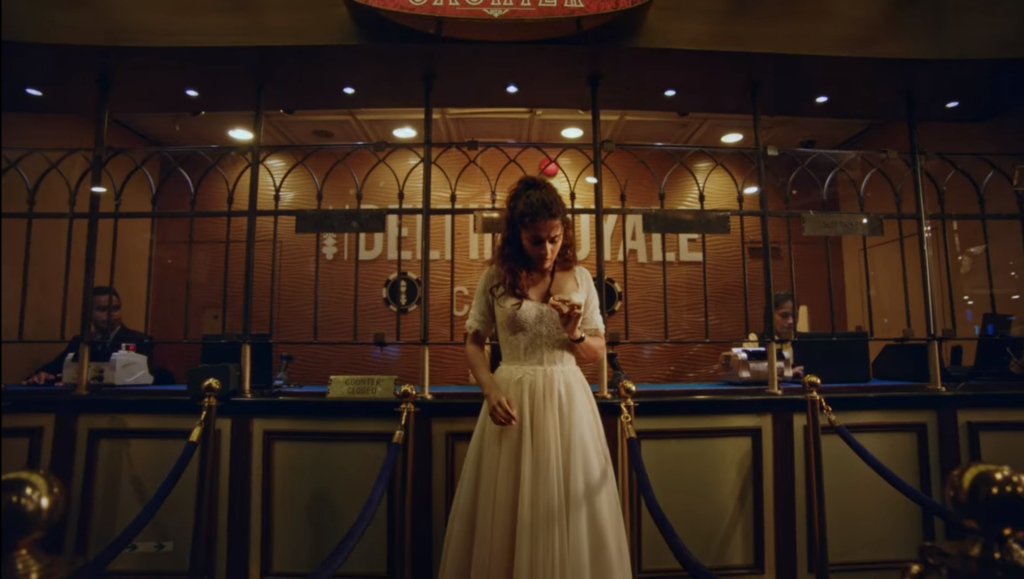 Meanwhile, an impatient Satya robs the jewellery store, but Mamlesh suggests that they make a deal. Mamlesh will hand over 5,000,000 lakhs to Satya, reports that he was robbed, and claims compensation from the insurance company. Both Satya and Mamlesh proceed with the plan and Mamlesh pretends to call the police. However, Appu and Gappu barges into the store to rob Mamlesh. Satya runs out of the store confronted by the police, but he pretends to be a bystander victim instead. He runs away with the money with Savi and returns 5,000,000 lakhs to Victor. Then, Satya asks Savi what was in her bag, but before she could answer, he catches an eye of the stranger who took his money on the bus and chases after him.
Where can I watch Looop Lapeta
Looop Lapeta is now streaming on Netflix.