The Perfect Mother (or Une mère parfaite) is a French thriller series based on the novel of the same name by Nina Darnton. The story revolves around Hélène Berg (Julie Gayet), a mother whose daughter became a suspect to a murder case. Convinced that her daughter, Anya (Eden Ducourant) is innocent, Hélène seeks the help of a lawyer, Vincent Duc (Tomer Sisley). Read the summary of the Episode 1 down below.
Streaming on Netflix
The Perfect Mother- Episode 1 Summary & Recap
The story starts with a Paris university student, Anya visibly shaken and crying as she walk back home one night. She recalled partying with her friends in the club and accidentally spilling her drink on a man named Damien Carnau. On top of that, she remembered going over to Damien's place in his motorbike, kissing Damien and seeing a murdered Damien with blood all over his body. The next morning, Anya called her mother, Hélène to inform her that she's already at the police station and asked for help. However, the police told Anya they have to keep her in custody and took her phone. Hélène, who lives in Berlin with her husband, Matthias and son, Lukas, immediately flew to Paris. Initially, Matthias wanted to join her, but Hélène reminded him that Lukas is having exams and that he is operating on a high-risk patient, Farida.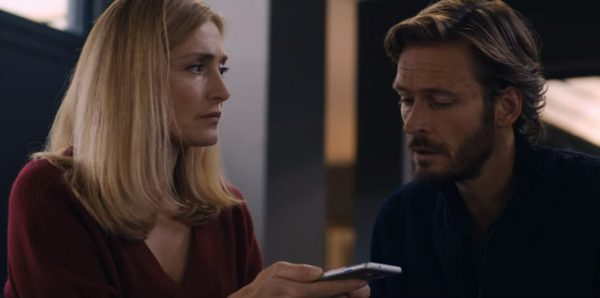 When Hélène reached the police station, she was prevented from seeing Anya. The police informed her that only Anya's lawyer could do so because Anya is a legal adult. Therefore, Hélène seeked the help of a lawyer, Vincent Duc, who happened to be her ex-boyfriend when Hélène grew up in Paris and an ex-cop. Vincent immediaately dropped all his work to help Hélène.
Anya recounts the event of the night
With Vincent's help, both Hélène and Vincent could see Anya at the police station. Anya told them what happened that night. Anya and her friends were partying in a club when she met Damien. Damien invited Anya to his place and as Anya took a liking to him, she agreed. When they were making out, Damien took a snort of coke but before they could continue, Damien's drug dealer arrived.
Not long after that, Damien and his dealer started fighting and things got physical, so Damien asked Anya to hide in the bathroom, which she did. Anya waited for a long time but fell asleep. When she woke up, there was no sound coming from the living room. She opened the bathroom door to find Damien dead in a pool of blood. Shocked, she tried to wake him up, but instead only got her hands filled with blood. She immediately took her things and left, but in the middle of leaving, she left her palm print of blood on the wall.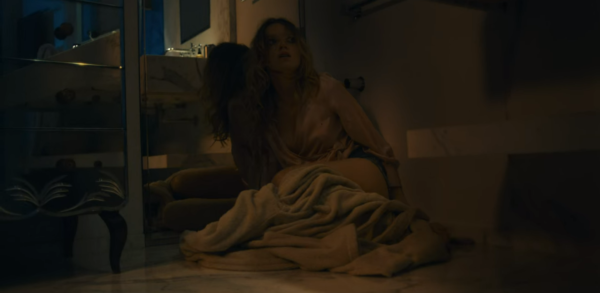 Hélène believed her daughter is the victim, but Anya could not tell the police where she threw away her clothes that night and answer why she did not call the police after finding the body. Besides, CCTV recording of Damien's place showed that no "dealer" entered the building, and that Damien's wallet and a 15,000 Euro watch is missing. However, Hélène is convinced that there must be another way to enter the building.
Once again, Matthias offered to fly to Paris. but Hélène asked him to take care of Lukas. Meanwhile, she informed Lukas that she had to stay in Paris but told him that his sister is fine. Lukas got worried and dropped Anya a voicemail. Meanwhile, Damien's mother, Claire Carnau, a CEO of a large corporation, went on television and implored the public to give any information about Anya, who she believe murdered her son. Hélène watched the news sequence in disbelief. 
Vincent did some investigation and shared his information with Hélène. He found out that its possible to get to Damien's building through the roof the the neighboring building. That night, five people entered the neighboring building and one of them looked shady with clothing that tried to conceal his identity. After listening to this, Hélène immediately want to give this info to the police but Vincent suggested that they let the police find it themselves. He also implored that they find Julie, Anya's dorm neighbour who she partied with that night.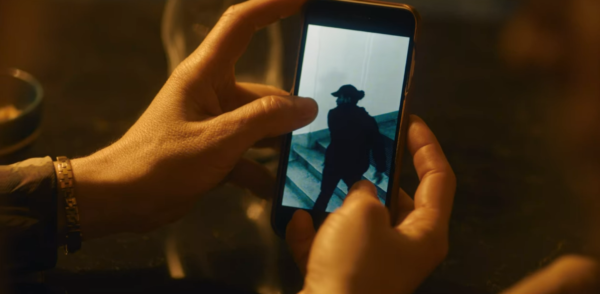 When Hélène went to Anya's college residence, she is shocked to find another lady, Soumia staying in Anya's room instead. Apparently, Anya sublet her room to Soumia who is a victim of domestic violence. Soumia met Anya at the law center where Anya was a volunteer. Since subletting is not allowed, Soumia kept Anya's secret and told the police that both of them were sharing the room. Hélène exchanged numbers with Soumia and tried to look for Julie in the bar where Julie worked. Unlike Soumia, Julie was very cold towards Hélène and Vincent. She refused to say much nor did she disclose where Anya is currently living.
The next morning, Anya's police custody was extended by 24 hours. Police found Anya's fingerprints on the victim and on the knife, the murder weapon. They also discovered traces of Anya's skin under Damien's fingernails. Vincent told Hélène the developments and that he's sure that Anya lied somewhere in her story.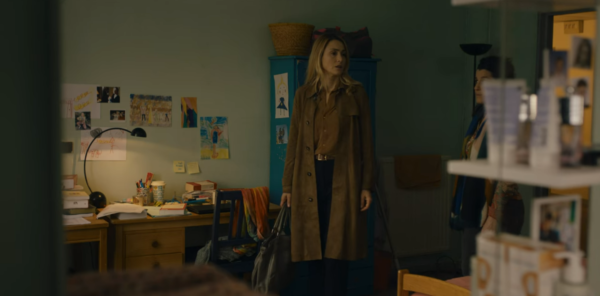 The same morning, Soumia called Hélène as she found out where Anya is currently staying. Turns out, she was staying at a shelter for abused women. Hélène immediately headed to the shelter and found out that Anya is a counsellor at the shelter. According to the staff at the shelter, Anya started her position there in January after her internship. She also no longer attends college but takes classes online. The staff then showed Hélène to Anya's room where Hélène found a photo of Anya stuck on her locker. In the photo stood Anya, another girl, and a man who looked like the potential "dealer" Vincent found on the CCTV footage of the next door building to Damien's.

Additional Observations From Episode 1
The police got Anya's number from Damien's sister.
One night, while waiting for Vincent, Hélène was hit on by a reporter, but Hélène denied his advances. The same reporter tried to pay Julie for information from that night, but Julie angrily stormed off.
Hélène and Vincent broke up because Hélène moved away. Back then, Hélène found out about her father's death 10 days later because her mother refused to tell her the truth and did not want Hélène to attend the funeral. Unable to bear living with her toxic mother, Hélène moved away from Paris.
Vincent was married and has a son. But, he did not pay much attention to his family and so, his wife divorced him and took their son to Cordoba, Spain.
Lukas got increasingly worried about his sister and told his dad that Anya is not fine by her own. Lukas seem to know some secret of Anya's.
More recaps from The Perfect Mother