The Perfect Mother Episode 2 ended with Vincent falling down from a first floor building after getting into a fight with some drug dealers. Anya revealed that she had been raped by Damien.
Une mère parfaite, or The Perfect Mother is a French thriller series based on the novel of the same name by Nina Darnton. The story revolves around Hélène Berg (Julie Gayet), a mother whose daughter became a suspect to a murder case. Convinced that her daughter, Anya (Eden Ducourant) is innocent, Hélène seeks the help of a lawyer, Vincent Duc (Tomer Sisley). Read the summary of the Episode 3 down below.
Streaming on Netflix
The Perfect Mother- Episode 3 Summary & Recap
Vincent was sent to the hospital and Hélène waited anxiously for his surgery. Soon after, Inspector Mani came out bearing news of relief. Vincent was saved but he had broken ribs and injured his hip. However, the inspector also told Hélène off for investigating behind his back and causing a near death injury to his friend. 
At the same time, in Berlin, Matthias made an error in Farida's surgery and another surgeon had to take over. Frustrated, he tried to call Hélène but Hélène ignored his call as she was being reprimanded by Inspector Mani. Farida's surgery turned out successful, but it still placed Matthias in a bad mood. 
Inspector Mani later got a testimony from another neighbour of Damien's noting that she had seen a man climb through the roof of the next door building on the night of the murder. This makes the police believe Anya and allow her to be released, but she had to remain in Paris. After hearing the good news, Hélène tried to call Matthias back, but this time, he did not have his phone with him and missed the call. This cycle continued for a while. When Matthias tried calling Hélène, the next day, she did not pick up as she was helping Vincent discharge from the hospital. Hélène ended up calling Lukas to let him know his sister is discharged. She noticed the scar on Lukas' face but his son dismissed it as a result of a fall.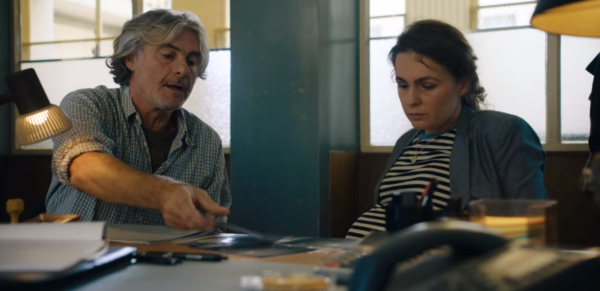 The police found Bash, Damien's dealer, but unfortunately he had an alibi on the night of the murder. Inspector Mani got increasingly frustrated.
The day Anya was released, Hélène went to the police station to pick her up. They were swarmed by reporters, including the one working for Claire Carnau. The reporter tried to get Anya to tell her story, telling her that he is willing to pay. Anya shouted at the reporters that she was raped by Damien, but later on in the car, Anya was interested at selling the  story for money.
Hélène and Anya headed to Hélène's mother's place as Hélène's hotel had reporters all over. There, Hélène had a brief reconciliation with her mother as they both revealed how they feel years ago. Hélène also borrowed Anya her phone to contact Matthias, but Matthias had to cut the call short because he was tailing Leo. After that, Hélène confronted her daughter about her lies regarding her residence. Anya fired back that she could handle things her own way and called her mother out for putting pressure on Lukas and herself. She told her mother that she knew her parents were not in the best terms anymore, but everyone still pretended like they were the perfect family. Hélène did not know how to respond, and offered to go to Anya's residence to pick up the clothes instead.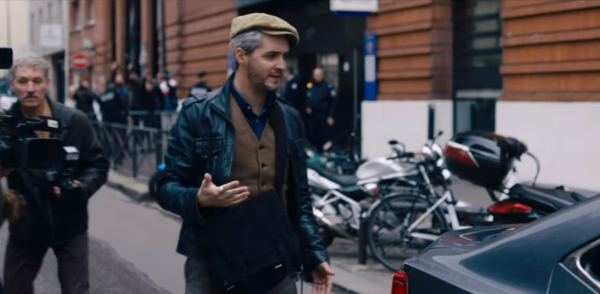 While chaos ensued in Paris, in Berlin, Matthias tailed and threatened Leo for harming his daughter. Leo told Matthias that Anya described him as arrogant and selfish before leaving. On the same day, Lukas ran away before entering the examination hall. Mia did not manage to run after him but called Matthias to let him know. After the exams, Mia found Lukas at the skateboard park and Lukas admitted that the whole event with Anya made him lose focus. Mia comforted Lukas.
At Anya's room in the shelter for abused women, Hélène packed Anya's things. During her search for a few more things, Hélène was shocked to find a bottle of GHB drug taped to the back of Anya's sink pipe. She started doubting Anya's story all over again and confided in Vincent at his place. During the conversation, she brought up that her relationship with Matthias hasn't been great. Vincent then took this opportunity to confess his feelings for Hélène and the two slept together.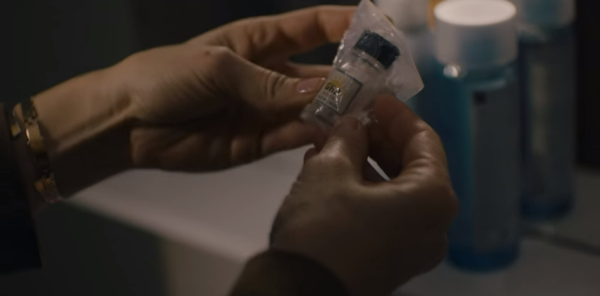 Meanwhile, at Hélène's mother's place, Anya used Hélène's phone to contact an unknown person and asked the person to meet her at the nearby park in 20 minutes. Anya then deleted all the messages before heading out. Little did she know, she was being tailed by the reporter working for Carnau.
At the park, Anya met the unknown person, which turned out to be Kamal. The two hugged and kissed, and the reporter took photographs of this. Kamal told Anya that he's lost and scared, but Anya told him that he has to leave. Anya informed him that the police have images of him climbing up the stairs but assured him that he was unrecognizable and she did not say anything. Kamal was at disbelief and seemed to be worried. However, Anya soon noticed the reporter taking photographs and asked Kamal to run while she herself ran back to her grandmother's place to steal a purse before running away again.
When Claire Carnau heard about the photographs, she ordered the reporter to send it to the police. Inspector Mani then called Vincent and told him that they received photos of Anya kissing the suspect of the murder. Hélène who was there at Vincent place, again got news that her daughter had lied yet again and was now wanted by the police.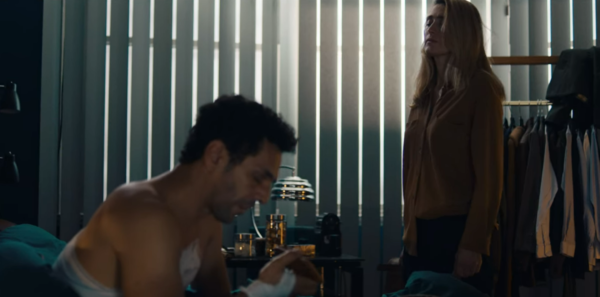 Additional Observations From Episode 3
After persuaded by Hélène, Vincent called his son to try to make ammends
More recaps from The Perfect Mother