Une mère parfaite, or The Perfect Mother is a 2022 French thriller series based on the novel of the same name by Nina Darnton. The story revolves around Hélène Berg (Julie Gayet), a mother whose daughter became a suspect to a murder case. Convinced that her daughter, Anya (Eden Ducourant) is innocent, Hélène seeks the help of a lawyer, Vincent Duc (Tomer Sisley). 
TRIGGER WARNING: The article below mentions instances of rape and sexual abuse.
Streaming on Netflix
The Perfect Mother- Who killed Damien Carnau?
Throughout the series, Anya has given three different stories of what happened the night of Damien's death. In the first version, she hid in the bathroom without her phone because she was scared of Damien's dealer. She then fell asleep in the bathroom before waking up to Damien's body in the living room. In the second version, Anya said she was raped by Damien who lost control after inhaling cocaine. Anya managed to run and hide in the bathroom, but again she did not have her phone with her. Therefore, she could not contact the police. She heard arguments between Damien and his dealer and soon stepped out to Damien in a pool of blood. 
In the final episode, after the police found a connection between Anya and Kamal, Anya told a different version. She actually had her phone with her in the bathroom and she called Kamal for help. During a physical altercation, Kamal who was protecting Anya accidentally stabbed Damien.
We soon found out that all three versions were not true. Anya planned on blackmailing Damien and thus, willingly took some GHB. To her surprise, Damien became more aggressive after the blackmail and raped her. Anya got hold of a knife and stabbed Damien in the leg. Later, she continued to stab the Carnau heir in the stomach out of anger. This means that Anya is the killer.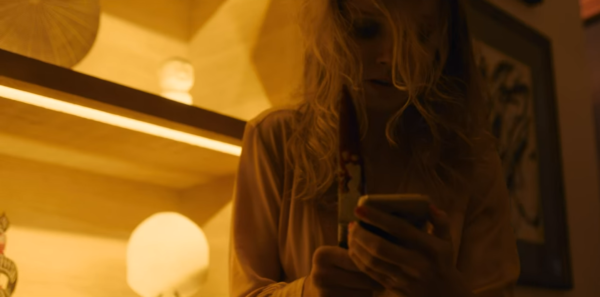 Why did Anya kill Damien?
It was hinted that Anya changed and had a particular hatred towards rapists and sexual abusers after she herself was abused and raped by her ex-boyfriend, Leo in Berlin. In Paris, Anya dedicated her life to the shelter for abused women, even stopping college to do so. Wanting to make these male rapists "pay" for their sins, Anya, with the help of her friend Julie, willingly swallow GHB and used it to threaten these men. They would asked their now victims to choose whether to pay them money or they would report these men to the police. As they have taken GHB, they could easily convince the police that they were drugged and about to be a rape victim. Anya would then use the blackmail money for the shelter.
In Damien's case, Anya planned to do the same thing and did not actually plan to kill the rich boy. Julie dropped out of their operation and so Anya, had to act alone. She blackmailed Damien, but instead of getting worried and paying, Damien reacted more aggressively and eventually raped Anya. It would seem that her previous memory of being raped by Leo triggered her anger so much so that she killed Damien.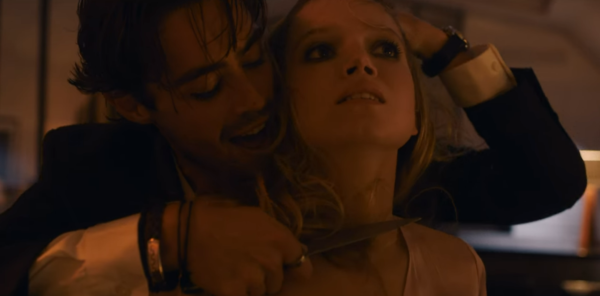 Unfortunately, Anya was never charged with the murder of Damien Carnau. Only Julie, Vincent and Helene knew the truth, but Helene wanted Vincent to conceal the truth for her daughter. In the police's eyes, Kamal was the killer but Kamal committed suicide after being cornered by the police.
More recaps from The Perfect Mother