In the end of Episode 7, Bree got together with Evan while Stephen held a grudge against Wrigley because of his involvement with Diana.
Tell Me Lies (2022) is a romance drama series based on the novel by Carola Lovering. It tells the story of a coming-of-age toxic love between Lucy Albright (Grace Van Patten) and Stephen DeMarco (Jackson White) during their college days.
Streaming on Hulu
Tell Me Lies - Episode 8 Summary & Recap
The episode starts with Pippa asking Wrigley to meet her father who was around for a business trip. Wrigley and Pippa's father got along really well but it turned out that Pippa used to not have any friends back in high school. Pippa and her dad kept it a secret from Wrigley. Then, when Pippa and Wrigley were in bed later, it was also revealed that Pippa did not finish after sex with Wrigley. She pretended like she did. She went back after that to look for her girl friends, but Bree and Lucy were not in their dorms. So, she hung out with Lucy's new roommate, Charlie, who happens to be queer. The two girls ended up watching a movie together.
Meanwhile, Lucy almost blurted out "I love you" to Stephen during sex, but she managed to stop herself. Lucy and Stephen later had a minor argument over him not telling her that he did not get the internship he applied for. So, Lucy went back to her dorm and she found Pippa and Charlie watching the movie. Pippa invited Charlie to the spring fair. Lucy heard that the acapella group with Diana will be there, so she wanted to join too.
At the spring fair, Lucy bumped into Evan where she found out that Stephen and Diana did say "I love you" to each other. Jealous, Lucy then brought Stephen to watch the acapella group performance and made out with him in front of Diana. When Stephen and Lucy argued about the matter later, Lucy pointed out that Diana would not keep Stephen's secret like she does.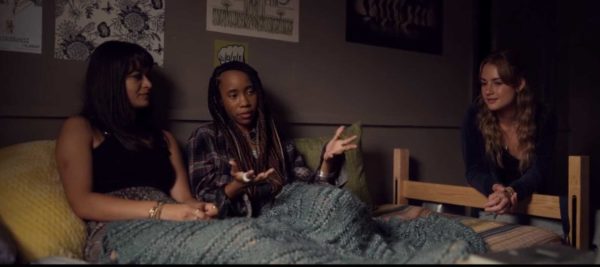 Pippa got back from the Spring fair drunk and also happened to be jealous that Charlie was with another girl at the fair. The two made out but when Charlie was going down on Pippa, Charlie stopped it when she realized Pippa was pretending to have an orgasm. After that, the two girls proceeded to have a heart to heart talk and Pippa admitted to Charlie about her past where she was bullied by her old classmates.
As Wrigley is elected the new captain of the football team, the whole team threw a party for him. At the party, Stephen became an instigator and spewed some lies to Drew. He told Drew that Wrigley and Pippa stopped Bree from getting together with Drew because he was "unstable". This caused Drew to throw a tantrum at Pippa and Wrigley had to come in to deal with it. Pippa comforted Wrigley after Drew left. Grateful, Wrigley told Pippa that he loves her. However, Pippa struggles with this as she was uncertain about her equation with Charlie.
Later that night, Pippa caught up with Lucy who told her that she need not be so kind to Drew. As she could not hold it any longer, Pippa pulled Lucy to the side and told Lucy about Drew's involvement in Macy's accident. But in Pippa's story from Drew, Macy almost ran Drew over and both had to swerve their car. So, Pippa feels bad that Drew is so traumatized by this. Lucy pretended not to know but claimed that it was Drew who almost ran Macy's car over (as per Stephen's story). She could not say that she heard it from Stephen, so she claimed that Macy was not a reckless driver. Pippa also told Lucy that Stephen threatened her with this information, but as usual, Lucy was protective of her relationship.
The next day, Stephen got annoyed when Lucy talked to Wrigley. Lucy did not know that Stephen still had an issue with Wrigley and Diana's past encounter. Hence, she thought it was the accident that is messing with Stephen's head. She then printed out an anonymous letter to the college dean asking him to question Drew Wrigley on Macy's death.
Also, Pippa told Charlie that she is not ready to end things with Wrigley. However, she is now more honest to Wrigley in bed when she doesn't come.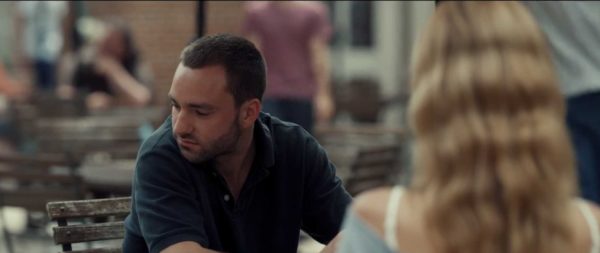 Additional Observations From Episode 8
Stephen's mom found out that his sister Sadie got into boarding school. As she is now alone, she told Stephen that she could no longer pay for his housing. Desperate, Stephen now has to look for a job rather than do an internship.
Pippa lost her virginity to Wrigley and did not tell Wrigley about it.
Diana tried to patch things up with Stephen but Stephen refused in order to be faithful.