Previously, Lucy submitted a short story based on her real life experience where she found out that her mother, CJ was with James the day her father died. She also sent an anonymous letter to the Dean about Drew.
Tell Me Lies (2022) is a romance drama series based on the novel by Carola Lovering. It tells the story of a coming-of-age toxic love between Lucy Albright (Grace Van Patten) and Stephen DeMarco (Jackson White) during their college days.
Streaming on Hulu
Tell Me Lies - Episode 9 Summary & Recap
One day, while strolling down the street, Lucy and Stephen bumped into Max and Lucy let go of Stephen's hand. Lucy, however, did not lie about seeing Max, when Stephen asked about it later. Stephen was understanding because he was "not around", but got jealous when Lucy talked about how she and Max used to cuddle.
Things got serious for Lucy when her professor told her that their software detected plagiarism from the short story she submitted. Lucy explained that the online journal the software thought Lucy plagiarized from actually belongs to her. She wrote the story in the online journal 2 years back. However, Lucy could no longer log in into the online journal because she couldn't access her old email. She then confided in Stephen and told him all about how she found out that CJ had been cheating on her father on the day her father died. Stephen told Lucy that what CJ did was messed up and that Lucy could call CJ to fix the plagiarism issue. Although Lucy was reluctant, Stephen convinced Lucy that CJ deserved the punishment anyway.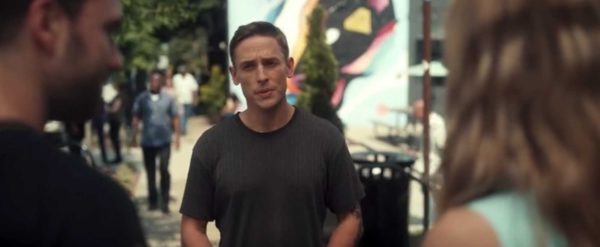 CJ ended up coming by Baird College to clarify to the professor that the events of the story actually did happen. She was embarrassed that Lucy knew all along and apologized. For a moment, Lucy and CJ seemingly have reconciled but things took a turn when Stephen saw them and stepped in. He was rude to CJ because he was protective of Lucy. Then, things got worse when CJ admitted that she started seeing James again. Lucy couldn't take it anymore and walked away.
Meanwhile, Drew was questioned by the Dean after she received the anonymous letter from Lucy. Drew went into panic mode and remembered that Wrigley had told Pippa (Sonia Mena). Stephen also egged things on by telling Drew that Pippa has "a big mouth". At a party later on, Lucy and Stephen were slightly at odds with one another because Stephen was not understanding about her relationship with CJ. But Drew showed up and talked to Bree (Catherine Missal) despite Evan being there. When Pippa joined the conversation, Drew lost it and accused Pippa of telling everyone. Wrigley came to Pippa's defense for a moment until Drew started to loudly tell Wrigley about the Dean and the anonymous letter. During the argument, Wrigley fell from the balcony and badly injured his knee.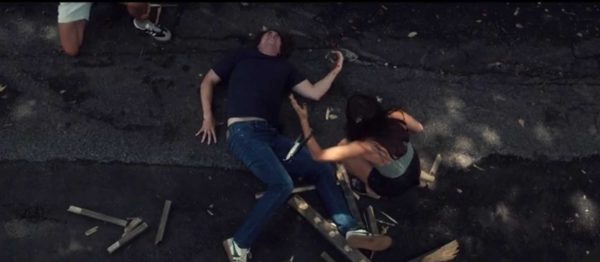 Stephen knew at that moment that Lucy was behind the letter but Lucy denied it. Lucy and Bree were later questioned about what had happened on the night of Macy's death. Without hesitation, Lucy told the professor that she herself was with Stephen that night. Bree knew that this was a lie because Lucy only started seeing Stephen later on, but Lucy lied again to Bree, saying she did not tell Bree because she was afraid of being judged back then.
Trusting the wrong person
In the hospital, Wrigley did not believe Pippa when Pippa told him that she had nothing to do with the letters. She also kept a tight lip about Lucy knowing. Wrigley believed that Stephen would not betray him, so it had to be Pippa. Devastated, Pippa went back and asked Lucy if Stephen could've written the letter. Pippa trusted Lucy, so she believed that it was Stephen. But Lucy immediately backed Stephen.
The whole incident left Stephen in shambles and he went to visit Macy's accident site. He returned to Lucy's dorm where Lucy was crying. This time, Lucy confessed that she was the one who wrote the letter. Stephen told her that he knew and the two professed their love to each other.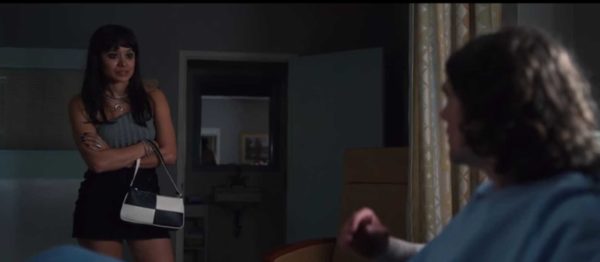 Additional Observations From Episode 9
Bree did not hide her disdain from Stephen. She also hinted that she knew that Stephen was the one who destroyed her camera at Evan's parent's home.
Pippa showed hints of jealousy when Charlie went on dates with another girl.
Wrigley found out that the school was never going to go deep into the investigation of Macy's death. They had to question Drew because of the letter and Drew freaked out.