In the previous episode, Stephen revealed his involvement with Macy to Lucy. He broke things off with Diana and tried to start afresh with Lucy.
Tell Me Lies (2022) is a romance drama series based on the novel by Carola Lovering. It tells the story of a coming-of-age toxic love between Lucy Albright (Grace Van Patten) and Stephen DeMarco (Jackson White) during their college days.
Streaming on Hulu
Tell Me Lies - Episode 7 Summary & Recap
With Stephen being more public about his relationship with Lucy, their two group of friends started hanging out together. Evan invited his whole group of friends to his parent's property for his 21st birthday, but he had to buy his own cake. Early on in the party, Wrigley had some coke and ended up being hyper. He walked around naked and accidentally smashed Evan's parent's table with his ball, Cossette.
Pippa and Stephen were still on edge with each other, but this time Lucy was also uncomfortable with Drew because of what she learnt about Macy's death. She did not like how Drew was flirting with Bree after what he had done to Macy. However, when Lucy brought up to Stephen that she would like to inform Macy's parents, Stephen disagreed. He did not want the police to probe deeper and eventually find out he was there that night. Instead, Stephen agreed to help Lucy keep Bree away from Drew. 
Bree likes Evan, but Evan saw her as a friend. Lucy relayed this information to Stephen. Then, Stephen went into action. He sneakily went up to Wrigley and told him to tell Drew to back off from Bree because there might be something between Evan and Bree. When the boys went out kayaking, Wrigley confronted Evan as to whether he would like to call "shotgun" on Bree. Evan was confused but took the opportunity anyway. Meanwhile, on the other kayak, Stephen told Drew that Wrigley let out his secret to Pippa about Macy's accident. Drew got concerned.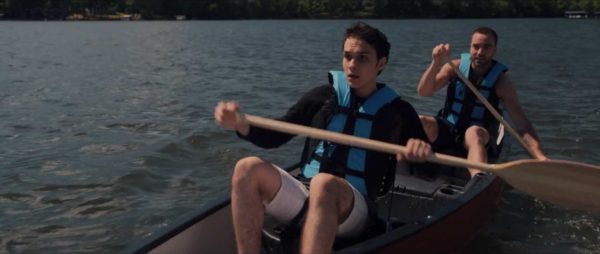 At night, the group played Ring of Fire. Lucy had a lot to drink and used the game to create a rule where Bree had to kiss Evan every time she had to drink in the game. Lucy did not stop there. She kept egging Bree and Evan on by making them kiss more passionately and cheering every time they kiss. This annoyed both Bree and Evan so much so that Evan decided to leave the game. As Lucy was really drunk, Pippa accompanied her to the bathroom. There, Lucy admitted to Pippa that she shouldn't have let Macy go to that party alone that night.
Then, the group heard a loud boom. Turns out Evan had blown the bowling ball, Cossette with some fireworks. He was there bleeding and in anger, Evan called out the whole group. He had been patient throughout the weekend but everyone else had been immature. Evan claimed that everyone do not listen and care about each other.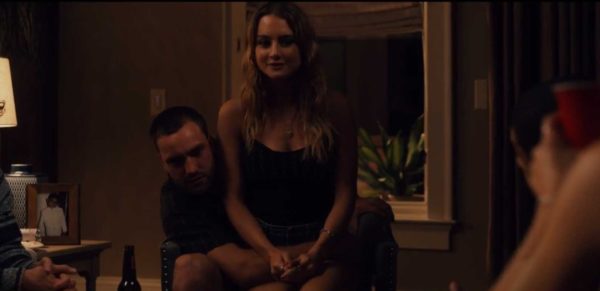 In the morning, the group could not find Evan and split up to find him. Bree eventually found him at the side of the road drunk. Evan apologized for yelling at the group and admitted to Bree that he felt so much pressure. But Bree said that she understood how he felt because their friends were not great people. On top of this, Bree admitted to Evan that she likes him.
When they got back, the group celebrated Evan's birthday with a cake and apologized to him. Before they leave, Bree and Evan had sex. During this time, Bree's camera has been left unattended. Throughout the weekend, Bree had been taking photographs of Lucy with Stephen and Pippa had been egging Stephen to post them on social media. Stephen saw Bree's camera and dipped it into the swimming pool in front of Pippa.
After that, Bree found her camera destroyed but Stephen pretended not to know anything. Pippa hated Stephen's guts, but couldn't say anything. The group then left back for college.
Additional Observations From Episode 7
Pippa was texting someone else during the weekend vacation. She found out during the truth or dare game that Wrigley had cheated on all his partners except for her.
Lucy and Pippa found out that Bree was adopted. Bree never intended to hide it, the matter just did not come up.