Bree reconnected with Drew briefly while Lucy got in touch with Max. In the end of Episode 3, it was also revealed that Stephen had intimate photos of Macy.
Tell Me Lies (2022) is a romance drama series based on the novel by Carola Lovering. It tells the story of a coming-of-age toxic love between Lucy Albright (Grace Van Patten) and Stephen DeMarco (Jackson White) during their college days.
Streaming on Hulu
Tell Me Lies - Episode 5 Summary & Recap
For Christmas holidays, all students went back home. Lucy and Stephen made plans to meet on the day after Christmas as their hometowns are only 30 minutes apart. Lucy did not made any such plans with Max. Back home, Stephen's siblings were very wary of their mother as she was having a migraine. Although Stephen's brother, Vince wanted to move back home to be with their mother, Stephen's sister could not wait to move out for college and looked for a boarding school.
Stephen's mom, Norah decided to bring Stephen to a fancy florist to get some flowers. There, Stephen noticed that the florist seemed to know who Stephen's mom is and seemed uncomfortable. On the drive back home, Stephen and Norah had a fight about whether the florist was pretty. Things got worse on Christmas eve when Norah decided to go to a fancy restaurant although Stephen worries that their family cannot afford it. There, they bumped into Stephen's father and his girlfriend, which was the florist. Stephen and his siblings were upset that Norah made this whole plan to ambush their divorced father and requested to leave the restaurant. However, despite being the one who led the conversation, Norah blamed Stephen for choosing the restaurant.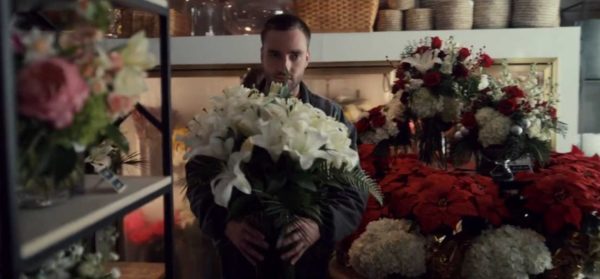 Meanwhile, Lucy had her own struggles during Christmas. She found out that James had been visiting their home and did not feel comfortable with the idea of her mom, CJ and James. Lucy threw a fit after that by claiming that CJ only brought out her dad's stocking as a show for her grandparents. 
Both Lucy and Stephen bonded over their difficult mothers over phone, but Stephen decided to cancel their date on the day after Christmas. Dejected, Lucy called up Max to hang out with her in a hotel. Although Max very much enjoyed the company of his family, he made time for Lucy. Lucy told Max about her father's passing. Max suggested that Lucy might be depressed but that triggered Lucy and they had an argument. On top of this, Max also revealed that he knew he was being toyed as Lucy sometimes would not call him for weeks. The two parted ways after Max told Lucy how immature she is. 
Stephen also ranted to Diana and this is enough for Diana to go to Bayville for a surprise visit.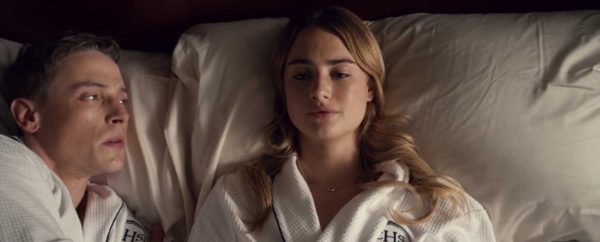 Past connections revealed
The next morning, Lucy wanted Stephen's attention and tried calling him. Unfortunately, Stephen was smoking with Diana and refused to answer. Lucy then dropped him a voice memo telling him that she plans to go to Macy's memorial at Bayville and hoped to meet him. At the same time, Stephen was disturbed when Diana revealed that she hooked up with Wrigley before she met Stephen. Diana was high and thought it was funny but Stephen did not seem to take it kindly.
At Macy's memorial, Lucy went to Macy's room and found a box of Macy's old photos. In the stash of photos was a paper with a drawing of a rose, similar to the rose drawing Stephen gave Lucy on their first date. Lucy was shocked to find this.
Meanwhile, Norah continued to manipulate Stephen and his siblings to demand their attention.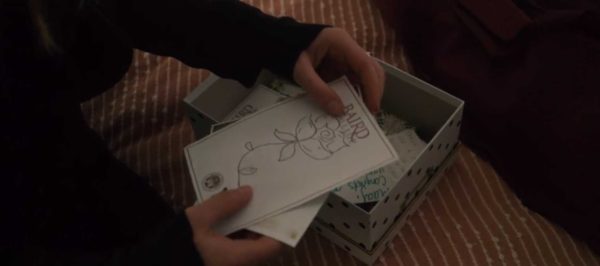 Additional Observations From Episode 5
Stephen's sister, Sadie required Norah's signature for her boarding school application. As she does not want to tell Norah, Stephen helped her obtain their dad's signature.
James was Lucy's father's old friend. CJ was having an affair with James during her father's final days. When Lucy's father was at the brink of death, CJ did not pick up her phone despite Lucy calling multiple times.
Lucy's friend, Lydia broke up with her boyfriend, Rob. Lucy punched Rob one night.