Anatomy of a Scandal is a British crime series based on the novel of the same name by Sarah Vaughan. The story that follows James Whitehouse (Rupert Friend), the Home Office Minister and his wife Sophie Whitehouse (Sienna Miller) as the news of his affair was brought to light. Last episode, James learnt that he was accused of raped.
Anatomy of a Scandal: Episode 2 Summary & Recap
Everyone reacts differently to the news
In court, with Angela Regan as his lawyer, James pleaded not guilty to the rape charges made against him. Meanwhile, Kate Woodcroft represents the other side. Both parties have three months to prepare and in the meantime, James could not contact any witness and his passport is withheld.
Now that the rape allegation is public knowledge, the Prime Minister is under pressure as he stood beside James who happened to be his best friend. Chris Clarke advised that the Prime Minister do not let this friendship ruin his career. Meanwhile, Sophie's friends distanced themselves from Sophie and James.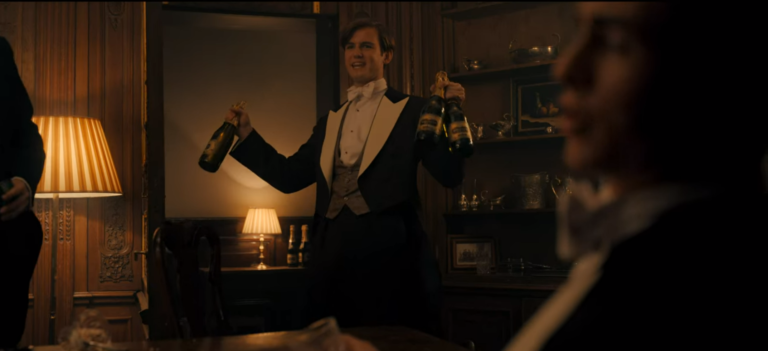 A flashback shows James and Tom, who were friends in Oxford University partying with a bunch of other friends. The young lads cheered as they wasted bottles of champagne, break their glasses and flashed their penises around in a party. A young waitress happened to be serving them at the time and Tom assaulted her by grabbing her breast and teasing her. The boys continued to party but before the waitress left, James offered her money to "reimburse for the damages". She walked away.
Sophie on the other hand, realized very quickly that Holly is a smart girl. Holly happened to be her tutorial partner and therefore, she got Holly to share notes with her while not having to do much of universities homework. Holly, who also fancied James, told Sophie that she thinks that James will like Sophie as Sophie is his type.
Kate herself is in an affair
Kate's student Maggie thinks James has the face of a rapist as she thinks women need to be careful of good-looking men. Kate discussed this over a date with her old pupil master. Turns out, his wife, Felicity was in Wiltshire, and so the two could spend the night together.
Olivia tells her side of the story
Initially, Sophie was hesitant to attend the court hearings as she doesn't know if she could bear it. But James insisted that she attend as her absence would indicate that she does not believe him. Like the Prime Minister said, all eyes would be on Sophie.
During the court hearing, Olivia explained how everything started. She was working for James and has admired his work while James has always kept an air of professionalism in office. One night, she bumped into James in the corridor when she returned to office to get her gym bag. She had been out drinking and James was helping her as she put on her shoes. Then, James invited her for drinks where he told Olivia that she smell good. When Olivia asked about his wife, James said that Sophie trusts him.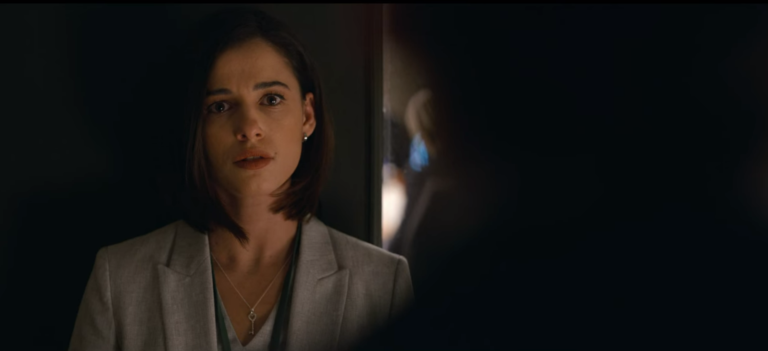 The next week, James booked them a hotel room where presumably, they had sex. The affair went on for 5 months until James broke off the affair. Olivia admitted to being heartbroken at that time as she was in love with James.
Sophie, who could not bear hearing any longer, left the court.
Additional Observations & Analysis From Episode 2
James met PM Tom in secret and expressed his concern that the media are going to dig through their past. Tom was certain that they will get through it while James was terrified. This indicates that Tom and James have more secrets in the closet.
James and Sophie got their children a puppy.
Sophie wants to get back to work after the whole scandal blows off.
Kate indicated that the basis of the rape allegation was that Olivia's consent to penetration was withdrawn.
Although they were on opposing sides of the case, Angela Regan and Kate Woodcroft are good friends.
More recaps from Anatomy of a Scandal