Based on the novel of the same name by Sarah Vaughan, Anatomy of a Scandal is a British crime series that follows James Whitehouse (Rupert Friend), the Home Office Minister and his wife Sophie Whitehouse (Sienna Miller) as the news of his affair was brought to light.
Anatomy of a Scandal: Episode 1 Summary & Recap
James confesses his affair
James and Sophie Whitehouse are happily married with two children. One day, while at a party, Sophie received messages from her husband to come home quickly as something important has came up. At home, James admitted to his affair with his parliamentary researcher, Olivia Lytton (Naomi Scott). He assured Sophie that he was just flattered by the attention and had broken up with Olivia 2 weeks ago. However, the reason he is confessing now is because the news site, The Mail, is breaking the news about his affair the same night online and he needs to have a plan.
Chris Clarke, who was asked by the Prime Minister to help with this issue, came over to the Whitehouse's place that night to discuss a strategy moving forward. He eventually suggested that James admits to the affair, tells the public he regrets the affair and do not give much details.
Sophie and James try to cope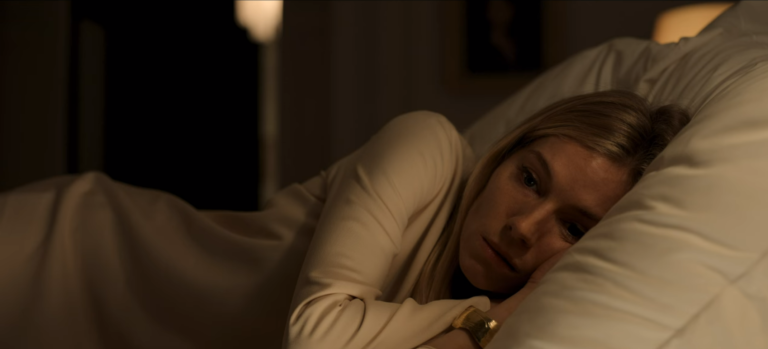 Although James kept trying to explain that the affair was a mistake, it was not helping Sophie who was devastated by the news. Sophie woke up the next morning to the news break where James confessed publicly about the affair and apologized for his mistake. When their daughter, Emily saw the news calling her father a Libertine and asking the meaning of it, Sophie tried to dodge the question. Sophie then remembered bits of pieces of her time with James- when she first laid eyes on him in a club in Oxford and when they were at the beach with their children. The same night, she met a lady called Holly.
Meanwhile, James kept remembering the times he shared with Olivia- the time they bumped into each other in the Parliament's corridor and their affair together in the hotel. The Prime Minister, Tom, warned James to take good care of his wife after this affair as the public will be looking to her although somehow, the news of the scandal did not cause much a damage to James' reputation.
Sophie was invited to join James for tea in the parliament but she had a difficult time when she remembered that she was in the lift where Olivia and James had their affair. During tea, James convinced Sophie that she is the one he wants to die with and will die for, and that he is willing to drop everything for her. The couple then seem to share a mutual agreement and understanding and Sophie left. However, when James was heading out, he was stopped by two detectives, Detective Sergeant Willlis and Detective Constable Rydon. They informed him that Olivia Lytton has made an allegation of rape.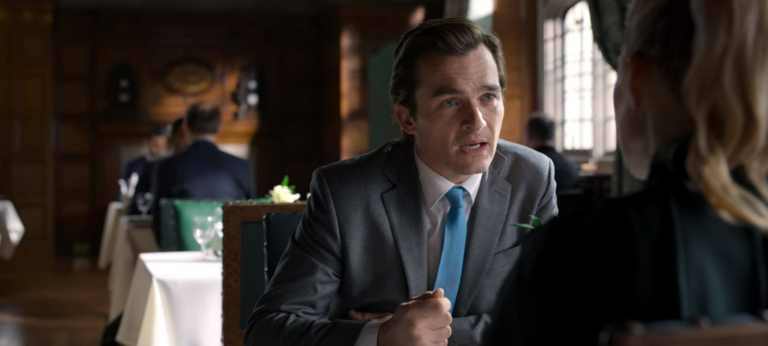 We also see a distinguished lawyer, Kate Woodcroft looking through the Whitehouse-Lytton affair as a potential court case and looked horrified. She was initially uncertain to take on the case, but eventually pursued it.
Additional Observations & Analysis From Episode 1
Sophie remembered the time when she watched James running in a relay in Oxford. She was smitten and so were her friends, and she was sure that she will marry him someday. Holly showed some interest in James.
it was mentioned several times that the Prime Minister, Tom is James' personal friend.
More recaps from Anatomy of a Scandal