TRIGGER WARNING: This episode discuss the incidents of rape, sexual assault and substance abuse.
In the previous episode, Olivia Lytton detailed the rape incident. Meanwhile, another rape allegation against James from his university days had surfaced.
Anatomy of a Scandal is a British crime series based on the novel of the same name by Sarah Vaughan. The story that follows James Whitehouse (Rupert Friend), the Home Office Minister and his wife Sophie Whitehouse (Sienna Miller) as the news of his affair was brought to light. 
Anatomy of a Scandal: Episode 4 Summary & Recap
Allegations about Holly Berry's assault affected multiple people
Chris Clarke was upset because PM Tom Southern decided to stay silent on James' issue. Sophie had nightmares about Holly and even remembered when Holly suddenly left college even though there were only 2 weeks left in the terms. She recalled seeing emergency contraception in Holly's room the day she packed and left.
Meanwhile, Angela confronted Kate about the Oxford police interrogation because she thought Kate was the one raised it. Although Kate calmly told Angela that it is not in her best interest to do so, she was visibly disturbed by the news. After her chat with Angela, Kate angrily questioned her assistant Maggie about whether Maggie went behind her back to orchestrate this and even had to call an old friend named Alison to calm herself down.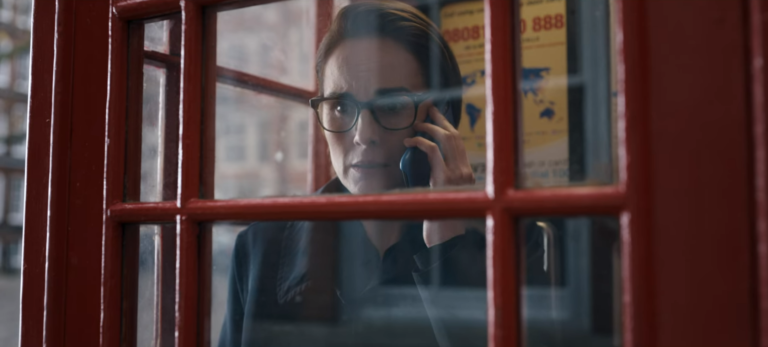 During a hearing with Olivia's friend, Ms. Ledger, Kate seemed incredibly frenzied and seemed to have lost her touch at the moment. Fortunately, the Ms. Ledger was firm in her stance that James had raped her friend and could answer questions from the defendent lawyer very well.
Sophie gets increasingly wary
Sophie started showing signs of doubt when it comes to James. She confided in their housekeeper, Krystyna and wanted to get assurance from her that James is a good man. However, Krystyna replied that James is a man.
Although James was unhappy, Sophie decided not to show up in court that day because she wanted to take the day of and visit to James' mother, Tuppence. There, Sophie learnt that Tuppence encouraged James to lie in Cluedo and Monopoly when he was younger, believing that it was a necessary skill in politics. Sophie was not comfortable with this as James is now lying to her. Sophie also told Tuppence that she believed consent was more blurry in the old days, where women were unable to communicate effectively and men got away with so much. She also blamed herself for letting things slide with James.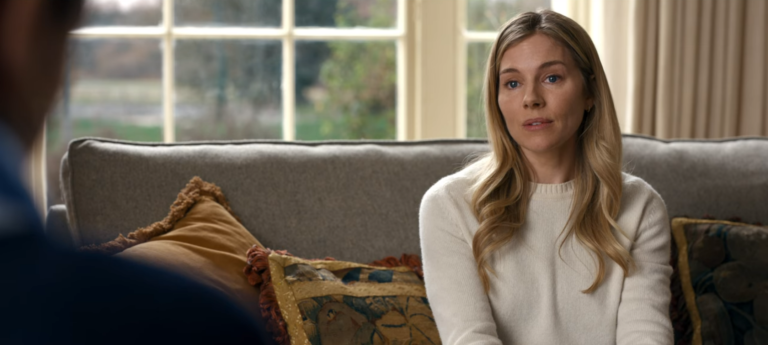 After coming back from James' mother's house, Sophie and James got into an argument. Initially they were having a conversation where Sophie believed they were lucky and grew up privileged, while James believed they made smart decisions and worked hard. But it soon erupted into an argument when Sophie said she couldn't let the accusation about Holly go. Meanwhile , James is frustrated that Sophie is more concerned about her first year tutorial partner than her own husband's trial. James eventually assured Sophie that he is still himself, but Sophie tried to remember the past.
A flashback then took us to Sophie and James' younger days in Oxford University. During a party, as Holly was passing by, Sophie briefly told James that Holly was her tutorial partner. After some dancing, James told Sophie he had to go to a Libertines event. Sophie then head home and Holly entered the party room. Holly was drunk and she danced a ton before eventually leaving the place.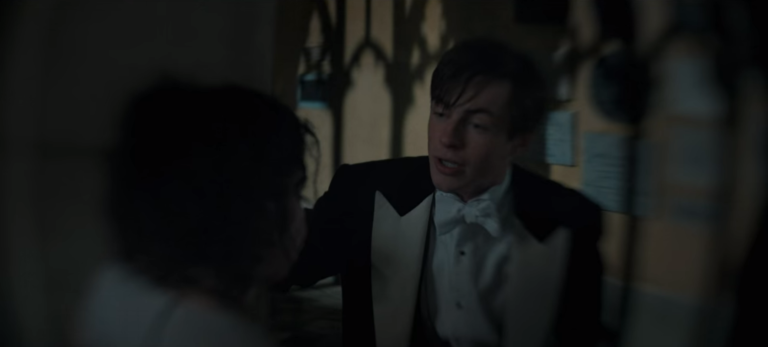 On her way back, she bumped into James who had dropped Tom off at his place after Alec's accident. James flirted with Holly a little bit before kissing her and roughly tearing her shirt to feel her breast. Although Holly initially wanted to leave, James then started being more gentle in his kisses and Holly and James continued kissing. Then, James pushed her against the wall and ripped her tights and underwear. Although she said "no" and "wait", James told her to not "be such a prick tease" and still penetrated her. When he found out she was a virgin before, he said he would've gone slower if he knew. James checked with Holly that she was fine before he left.
It is then revealed that Kate Woodcroft is actually Holly.
Additional Observations From Episode 4
When Sophie was away, James had a chat with their housekeeper Krystyna. Krystyna revealed that she is planning to go back to study to be a civil engineer.
Kate's lover, Richard noted that Kate is taking the case rather personally while Kate brought up to him that her concern was that there was a power imbalance in James and Olivia's relationship.
More recaps from Anatomy of a Scandal