Netflix can make a show out of anything- this time, from bullsh*t. Bullsh*t: The Game Show, is a trivia game where contestants would have to answer some questions and explain the reasoning behind their answers. As per any trivia game, if the contestant gets the question right, he or she wins that round and moves up the money ladder. However, there if one of the three panelist believed the contestant got it right, the contestant also passes and climbs up the money ladder to  $1 million. This show is hosted by Howie Mendel.
Streaming on Netflix
1. Megan Monteleone - $1 million
37-year-old geologist, Megan was one of the later contestants who only started playing in Episode 7. She has bachelor's degree in environmental geoscience  and a master's from The University of Texas in Austin. During the show, she was up against Ishpal, Billy and Ashley. Megan used her locks sparingly, only locking first at $25k and the second time at $100k, therefore guaranteeing her at least $100k as she attempted four more questions to get to $1 million. As per the premise of the game, she did know know most of the answers, but somehow always managed to get at least one person to believe her. Most notably, Billy was often wrong about her- calling bullsh*t when she was telling the truth and believing her when she was BS-ing. However, at the final question, it was Ishpal who believed her BS and ultimately handed Megan the win.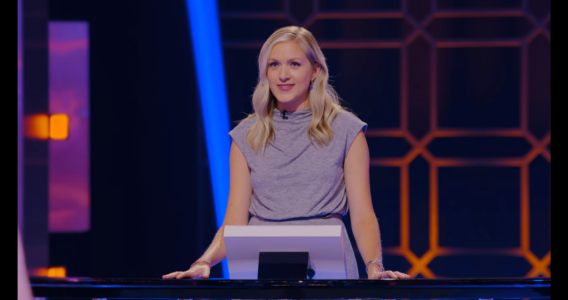 Arriving on set with a sharp light blue blazer and a smile is 51-year-old Tom Pfost, who recently got married just before the pandemic. He constantly raved about wanting to provide for his wife with his winnings and had quite an interesting background. Although he used to work as an air traffic controller, Tom now works in the cannabis industry.
Throughout the game, despite the heated moments, Tom retained his charm and his smile while convincing the 3 panelists on his answers. Similarly to Megan, he played his first lock after reaching $25k and his second lock at $100k. However, when he reached $750k, he decided to not go for the $1 million dollar question and not risk losing the $750k.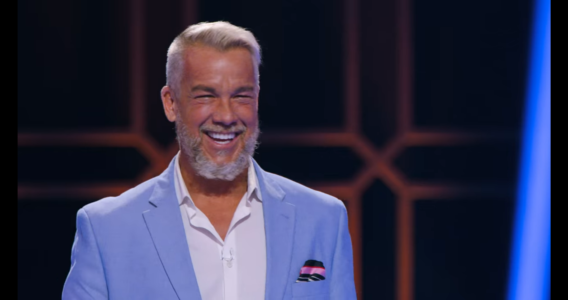 3. Katie Dolan, Alison Betts, Travis Sharp- $250,000
Three contestants received $250,000 in winnings in this show. They are Katie Dolan, a 25-year old girl who works in politics, Alison, a content developer in LA, and Travis, a creative director with a "fiesty Irish wife". They all had rather different strategies when it comes to lying and locking their winnings. Most notably, Katie locked in very early on at $1k and $50k and decided to leave when she got to $250k. Alison was also early in her locks, locking in at $10k and $75k. However, Travis was one of the latest to use his locks in the game and only first locked in at $50k before making the second lock at $250k.
Nevertheless, all three of them walked home with a quarter of a million dollars.
Other Reality TV Series You Might Like