In the first episode of Conversations With Friends, Bobbi got closer to Melissa while Frances was drawn to Nick.
Conversations With Friends is a Hulu Original series based on Sally Rooney's novel of the same name. The story follows two best friends, Frances (Alison Oliver) and Bobbi (Sasha Lane), whose lives changed when they get romantically involved with a married couple, Melissa Baines (Jemima Kirke) and Nick Conway (Joe Alwyn). Read the summary of the Episode 2 down below.
Streaming on Hulu
Conversations With Friends- Episode 2 Summary & Recap
The episode starts with Frances getting ready for Melissa's birthday party. Frances was conscious about how to wear her hair, but eventually decided to leave it down. At the party, Frances felt awkward mingling with random people and decided to go to the washroom upstairs. When she was about to head downstairs, she saw Nick smoking weed in his room. She popped in to say hi but the dog came in and so, Nick closed the door after getting the dog out. In their private moment, Nick admitted that he was stoned and commented about Frances' red cheeks. The two felt an instant attraction and proceeded to kiss. Before Nick could say anything after, Frances hurriedly left the room. She then left the party.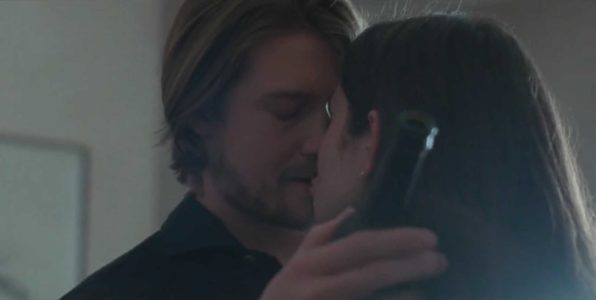 The next day, Frances took a train for a trip back home to visit her parents. Her parents were separated and so, she stayed with her mom while she was there. Frances' mother tried showing interest in her job, but Frances seem disturbed, probably from the kiss. She told her mother about meeting Melissa and Nick, but did not mention about her attraction. 
In the afternoon, Frances visited her father but her father seemed nonchalant. He continued to watch TV and eat his microwaved meal as Frances did the dishes. Before Frances left at night, her father offered to give her money for expenses. When she reached her mother's place, Frances received a text message from Nick telling her he was sorry about what happened. He apologized because he's older than her and that it was his wife's birthday. Frances apologized too and the two decided to have a friendly chat over text after that.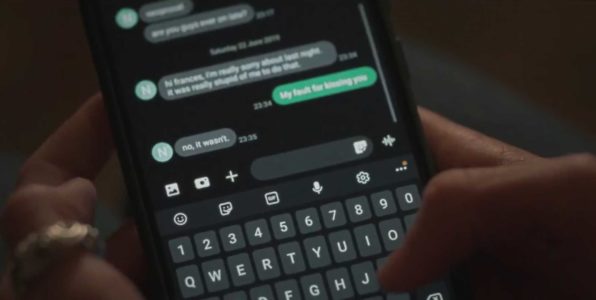 Another kiss at the party
When Frances went back to Dublin, Bobbi asked Frances about why she left the party early, but Frances did not tell her the truth. However, Bobbi confessed that she and Melissa kissed during the party after Frances left. Frances was shocked by what happened because she felt really guilty about what happened with Nick. Bobbi, on the other hand, framed it in a way where both she and Melissa had been flirting for a while. Melissa also thought the kiss was funny. Bobbi also asked Frances if Frances disapproved of her kissing a married woman, but Frances denied it.
During a book release, Frances and Bobbi met Melissa and Nick again. From a conversation, they found out that Melissa is going to London for work but Nick would be staying in Dublin. Again, Frances and Nick managed to find some time for a private conversation, where Frances felt a little awkward. She suggested that they talk about what happened and that she would meet him. In response, Nick said he would like that. After they parted ways with Melissa and Nick, Bobbi told Frances that she sensed a disconnect between the couple and was worried Melissa told Nick about their kiss. Frances commented that they seemed normal. After that, the two friends head to the club to dance the night away.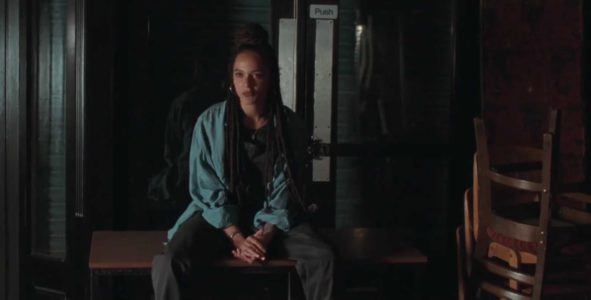 The next morning, Frances received a message from Nick to meet up in the evening. Seeing how Frances was grinning after receiving the text, Bobbi asked her what it was, but Frances again did not tell her. Frances put effort into getting ready and took the train in the afternoon. She received a text from Nick asking what she was doing and that made her happy.
Additional Observations From Episode 2
Nick mentioned that he has not kissed anyone else after getting married.
More recaps from Conversations With Friends