Episode 2 of Conversations With Friends sees Frances and Nick figuring out what their kiss meant. They decided to discuss it while Melissa is away in London.
Conversations With Friends is a Hulu Original series based on Sally Rooney's novel of the same name. The story follows two best friends, Frances (Alison Oliver) and Bobbi (Sasha Lane), whose lives changed when they get romantically involved with a married couple, Melissa Baines (Jemima Kirke) and Nick Conway (Joe Alwyn). 
Streaming on Hulu
Conversations With Friends- Episode 3 Summary & Recap
Frances arrived at Nick's place and kept her distance in the beginning. She didn't waste time telling Nick that she did not intend to be a homewrecker. But Nick replied saying his marriage has already survived several affairs on Melissa's end. Understanding his intention, Frances invited him to go upstairs and the two started their affair. After sex, Frances opened up that Nick was the first man she has ever had sex with because she has only been with Bobbi before this. Nick was very accepting and told Frances that is up to her. Before Frances went home, during their conversation, Nick told her that he is going to Scotland for a few days for a TV show.
One afternoon, when Bobbi wanted to look through Nick's old, poorly-rated movies, Frances refused to watch it and even defended Nick when Bobbi said he is uninteresting and is just someone married to an interesting person. Noticing Frances demeanor, Bobbi pointed out that Frances has a crush on Nick. A frustrated Frances who could not reveal her affair angrily brushed Bobbi's reaction as her being jealous. This minor argument caused a tension in their friendship.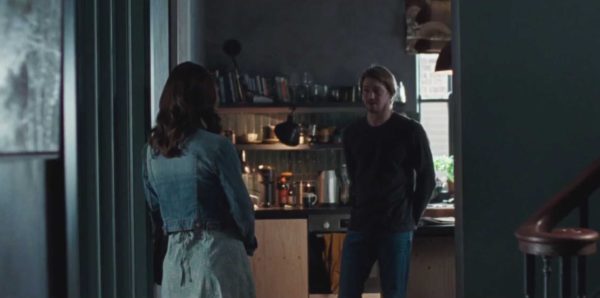 Strain in the affair and friendship
Both Frances and Nick continued to meet up several times those few days and also got to know each other- their relationship histories and their families. Frances was also there when Nick was packing to go to Scotland for work and then to Croatia for a holiday with Melissa for the rest of summer. Trying to be cool about it, Frances told Nick she had a great time and asked him what happens next, but Nick himself was not sure and told her that they'll have to see. 
The next morning, Bobbi sent Frances a long text message apologizing if she made it sound like she was trying to embarrass Frances. In her message, she also called Frances out for stereotyping a gay person and putting a crush above their friendship. Frances did not reply and continued with her everyday life. After Nick had gone to Scotland, Frances still tried texting Nick, asking how things has been but Nick's reply was very short and he did not even reply back when Frances wished him luck.
After several days of waiting for Nick to reply, Frances wanted clarification. She sent a message to Nick asking if it was over and as a response, Nick called her as it was easier to talk. On the phone, Frances pretended not to care if Nick wants to end the affair while Nick struggled to give Frances an answer. Nick told her that they can't see each other now, apologized and was trying to explain, but Frances refused to hear any longer and cut the call short. Nick soon texted and said sorry for not expressing his thoughts well. The next morning, Frances immediately apologized to Bobbi for not prioritizing their friendship. Bobbi forgave her but found it weird that Frances took an awfully long time to get back to her.
When Melissa came back, she joined Bobbi and Frances for coffee. She had talked to Bobbi beforehand and wanted a favor from Frances. Melissa wanted to use a line from Frances' poem, Diamonds in her book and would like to ask permission. Shocked and unsure, Frances could not reply immediately but promised to look at the book first. Then, Melissa invited both Bobbi and Frances to join Nick and her in their holiday in Croatia, saying that people come all the time and it is normal. Initially, Frances gave a lot of excuses such as cost and work to avoid going, but Bobbi eventually persuaded her to join.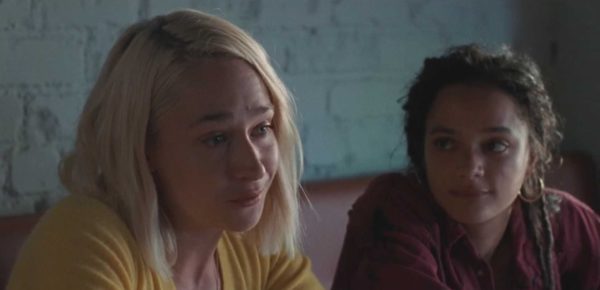 As courtesy, Frances texted Nick that she is joining him and Melissa in Croatia and assured him that she did not intend on making a scene. However, she got a short reply from Nick saying that its cool and that he'll see her.
Additional Observations From Episode 3
Nick and Melissa met in London at their friends party. 
Bobbi was the only other person Frances had been with. They were together during school but somehow the relationship ended.
Multiple times throughout the episode, Frances find it difficult with Bobbi because she could not tell Bobbi about her affair with Nick.
More recaps from Conversations With Friends