Mother's father is now getting close to finding Mother. He worked together with the realtor who is helping Mother send the vacation land.
Who Were We Running From? - Episode 6 Summary & Recap
Scouting for danger signs
By then, Bambi is growing older and starting to form her own opinions. This seemed difficult for Mother to cope. She even bought a camera to capture photos; and as Bambi put it, Bambi in the photographs would not grow up. 
Mother and Bambi eventually called the realtor via a phone far away from their hotel and asked to meet him in an hour. Being their careful selves, the duo got up to a roof of a nearby building to scout the area. They saw the realtor looking at something at the end of the road, but they could not see what it was. In actual fact, Mother's father and the police were there, getting ready to ambush the mother-daughter duo.
Initially, Mother was about to get down to meet the realtor, but Bambi noticed a car at the end of the road through a mirror. Mother immediately recognized it as her father's car. They decided not to meet the realtor, and when it was getting late, Mother's father decided to go home. The police tailed him.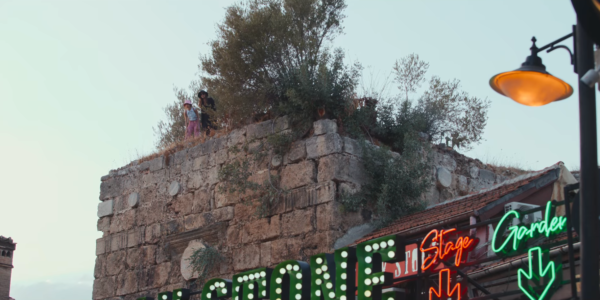 That night, Mother and Bambi sneaked in to mother's father's mansion. Mother threatened her father with a knife on his throat and so, he tried to appeal to Mother's kinder side. He offered a suitcase of bills worth more than the land Mother was intending to sell. He asked that mother leave Bambi with him in order for him to pay for Bambi's education. However, Mother refused. Instead , she tied her father to a chair and took the suitcase of bills away. 
Outside the mansion, Bambi and Mother saw a truck and threw the suitcase into it. It seemed that they were getting on the truck as well. When Mother's father managed to untie himself, he ran outside and told the policeman off for failing to protect him. Apparently, the bills in the suitcase were marked, and so the police immediately went on a hunt and chased down the truck. However, it turns out, Mother and Bambi were not on the truck. Mother knew those were marked bills.
In fact, the mother-daughter duo were actually still hiding in the mansion. Mother asked Bambi to wait outside while she tried to kill her father. However, things turned and Mother's father managed to knocked Mother to the ground instead. He was about to choke Mother to death, when Bambi ran in and tried to stop father. Mother's father knocked bambi out in one blow and Mother stabbed her father's eye with a fountain pen.
Nevertheless, the man still managed to attempt choking mother again. That's when Bambi woke up. The young girl took the fountain pen, stabbed her grandfather's other eye and stabbed him in the neck and on his body until he died.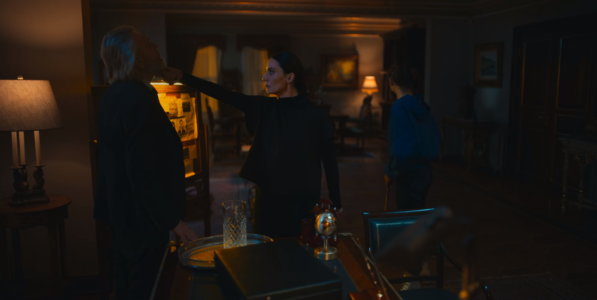 Bambi and Mother eventually got on a bus to another destination. Mother apologized as she never wanted blood on Bambi's hands. Bambi had to reassure her mother that she's alright. But now, they have to find a way to get money.
The realtor eventually stumbled upon Mother's father's body in the mansion and was interrogated by the police.
Additional Observations From Episode 6
In her grandfather's mansion, Bambi stole a photograph that has a photo of Mother and baby Bambi. There was also a mechanic man in the background, which Bambi suspected is her father.



More recaps from Who Were We Running From
Who Were We Running From? or Biz Kimden Kaçiyorduk Anne? is a Turkish mystery seried cetred around a mother-daughter duo on the run. It is based on the novel of the same name by Perihan Mağden. Starring Melisa Sözen, Eylül Tumbar, and Musa Uzunlar.
Streaming on Netflix