At the end of the first episode, Hero got a gun from Jamil to try to save his girlfriend, Kyra from a group of thugs called Glocks.
You Don't Know Me is a British crime series based on the novel of the same name by Imran Mahmood. The series centres around our main character, Hero (Samuel Adewunmi) who is on trial for a murder of a local thug (Roger Jean Nsengiyumva). During his closing arguments, he started telling the story of how everything happened, especially when it concerns a girl named Kyra (Sophie Wilde)
Streaming on Netflix
You Don't Know Me- Episode 2 Summary & Recap
She who did not want to be saved
Hero got out of the car and tried to pay the man to get 10 mins with Kyra, but the man took his money and refused to hand Kyra over. Things then got violent when Hero insisted to get Kyra. The man pulled out his gun and Hero pulled out his. Immediately, Hero shot the man in the arm and dragged Kyra to his car. Kyra kept shouting on Hero to let her out as she wanted to go back but Hero ignored her.
Back home, Kyra tried to leave again and refused to tell Hero why, but she eventually stayed after Hero hugged her. In response to her erratic behaviour, Hero locked the doors to prevent her from escaping. Bless even came over to talk to Kyra, but she refused to speak. Meanwhile, Hero decided to keep the gun because he was worried that Glocks would come after them.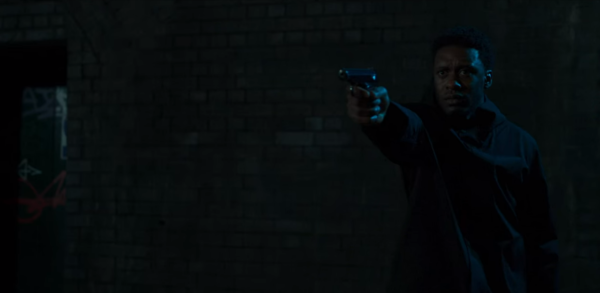 Knowing that Kyra loves her books, Hero tried one more time to connect with her by trying to get Kyra's old books from her apartment. When he got there, he managed to get some books, but some men from Glocks eventually came and burnt all her books in her apartment. Although they eventually noticed Hero's presence, Hero managed to run away. His efforts did pay off. After he got Kyra her books and told her what happened, Kyra opened up. 
Kyra's elder brother, Spooks was dealing drugs for Glocks and eventually ratted the gang out to the police after he was arrested. They threatened to kill Spooks or get Kyra into prostitution to hurt him. Therefore, Kyra volunteered to go to Glocks to save her brother. When Hero questioned why Kyra did not tell him earlier, Kyra said she did not want Hero to feel compelled to help Spooks because she was his brother.
The next few days, Kyra started behaving more like her older self. She stopped trying to go back to Camden and  started talking to Bless and Hero, while still staying in the down low to make sure Glocks did not get to her. Hero was glad to see this change and also tried to hid her from the public. One morning, Jamil looked for Hero when he was walking to work. According to the young gangster, the Glocks were now in the area because they were looking for Kyra. While doing so, they were affecting their drug dealing business. He asked Hero to let him know if he sees Kyra, but Hero lied, saying he had not seen her in a while.
Next morning, Hero got a call from a "courier company" asking for his address so that they could deliver a parcel. He found it odd and questioned where the initial address was for the parcel and which courier company it was, but the lady on the line could not answer. He then realized someone was trying to track his location. At first, Hero found it odd that the Glocks got his phone number but then realized he had placed his number on all the posters of Kyra he put up when trying to look for her. Hero then went around the neighborhood removing those posters.
On the way back at night, Hero bumped into Jamil again. This time, Jamil confronted Hero saying he saw Kyra in his flat. He then threatened Hero that the next time he sees the Glocks, he's going to send them to Hero's flat. This made Hero panic and therefore, he asked Kyra to set up a meeting with Spooks in jail but to hide his identity from Spooks. When he met Spooks, Hero told him that he knew the man who took Kyra and when he correctly speculated that the Glocks offered to release Spooks for the name of that man, Hero lied to Spooks. He said he would exchange the name of the man for money. Spooks then told Hero where he had hidden 5,000 pounds and Hero gave Spooks Jamil's name.
After that incident, the Glocks started tailing Jamil and Jamil could sense it. One night, Jamil was outside Hero's flat when a group of men from Glocks arrived and tried to shoot Jamil from a car. But Jamil was ahead of them and had his men up in arms and they outnumbered those men. The Glocks had to leave.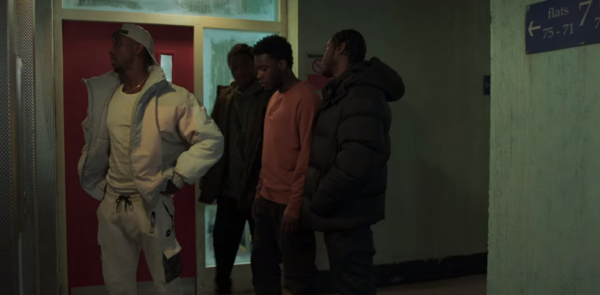 Jamil and his team then went upstairs and knocked on Hero's door. Hero ensured that Kyra was hidden but was eventually shocked to see Jamil still alive. He thought the Glocks had shot him. Angry for what had happened, Jamil and his men kidnapped Hero and put him in Jamil's car. That was how his hair got into Jamil's car. The gangsters drove as Hero thought he was going to die that very day.
Additional Observations From Episode 2
In the present, the jury warned Hero against presenting new evidence in his closing arguments.
Spooks tried committing suicide when he heard about Kyra selling herself for him.
More recaps from You Don't Know Me