Tirso surrendered himself, hoping to get justice for Alba. Meanwhile, Alba discovered more sexual assault survivors from people around the Entrerríos family.
Alba is a Spanish TV drama adapted from  Fatmagül'ün Suçu Ne?, known as Fatmagül in Spain. The story centres around a young woman, Alba (Elena Rivera) who was raped by her boyfriend, Bruno's (Eric Masip) group of friends.
Streaming on Netflix
TRIGGER WARNING: This episode discuss the incidents of rape, sexual assault and suicide.
Alba- Episode 10 Summary & Recap
It was Alba's turn to give her statement in court. Eloy tried vilifying her and raising a lot of questions. But Alba stood her ground and gave a strong statement about her experience. She said looking them in the eye that very day gave her closer and that even though she thought about forgiving them, she couldn't. Alba wanted justice. Marta also supported by claiming that they wouldn't be in court if Alba just wanted money as the Entrerríos family wanted to settle the case out of court.
When César heard about Tirso having a chat with Giner, he went to confront the young drug dealer. He was angry when he found out that Tirso had told Giner the truth about selling strong drugs to Jacobo and Rubén as he realized that this would put the two boys in danger. Without much hesitation, César contacted Eloy and told him the truth. The two men met up and Eloy informed César that he won't be needing the police officer's service anymore. Unfortunately, César needed money as her daughter had to go through another round of treatment. He tried mildly threatening Eloy but Eloy did not take it well and threatened to tell César's daughter about her father's deeds.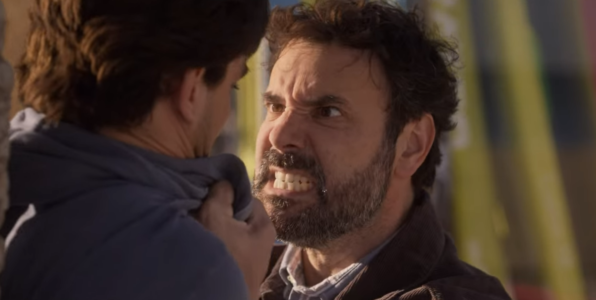 With Tirso as a sudden witness to the case, Marta and Eloy was suddenly called to court to hear Tirso's statements. Tirso's confession to his crime made the case very favourable to Alba and Alba is grateful that Tirso's honesty could help put criminals behind bars. However, Alba could not seem to completely forgive Tirso for selling them those hard drugs. She argued that it would have gone to another girl if it wasn't her.
At the Entrerríos mansion, Eloy and Mercedes began to panic. Eloy advised Mercedes to seek help from Judge Manuel Cruz. On top of this he showed Mercedes the report of sexual assault from the Entrerríos French teacher as Mariano is involved. Frustrated, Mercedes confronted Mariano and told him off.  Then, Mercedes did not hesitate to ask Manuel for a favour to declare the case a mistrial. Manuel told her he would make some calls to try to get that to happen.
The day before the verdict, Mercedes calmed Rubén down, promising him that she will never let him go to jail. Meanwhile, Hugo had dinner with his father. On the day of the verdict, Alba called Bruno and the two talked about running together. Aunt Clara also lent Bruno her support. Nevertheless, the sentencing was not in favour of Bruno. Jacobo, Rubén, Bruno and Hugo were sentenced 15 years of jail and one quarter of the legal fees. However, Bruno was sentenced an additional 10 years of jail for aiding a crime. Alba was heartbroken by the sentencing on Bruno while Mercedes was furious at Manuel.
Things were blurry for Mercedes as she could not believe that her son is going to jail. Eloy reminded her that it's not over. Hugo was expelled from the army. Alba and Bruno got intimate again. Meanwhile, Jacobo who seemed to collect the underwear of his rape victims tried locating Alba's but could not do so.
Mercedes then pulled out her final card in her hand. She called for a media press conference. The details of the conference was not shown yet, but it apparently stopped the boys from going to prison. Rubén excitely went over to Hugo's place to tell him the good news. But Hugo who was in his army uniform just smiled, took a gun and shot himself.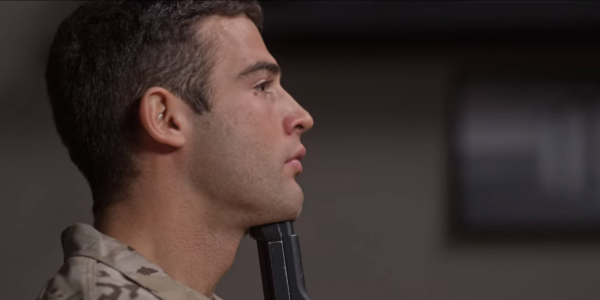 Additional Observations From Episode 10
Tirso could face up to 6 years in jail.
Toño questioned Miriam about her relationship with Eloy. Miriam lied and told him that she was introduced to Eloy for the restaurant paperwork.
Bego dug out information that showed that Miriam received money in multiple installments on a regular basis from the Enterrios.
Bego offered her support to Tirso even though Tirso admittedly could not be with her.