Netflix is coming up with more bizarre reality shows by the minute. This time, The Ultimatum: Marry or Move On brings together six couples who have reached a particular point it comes to marriage. One of each pair has issued an ultimatum. Now, here is the (crazy) premise of the show. The couples will swap partners among themselves after dating all six members of the opposite sex after 4 days. Then, they will live together with their chosen partners for 3 weeks for a "trial" marriage before spending another 3 weeks together with their original partners. The premise itself is a recipe for emotional roller coaster for the participants with a lot of chaos. 
Ultimatum issued by: Shanique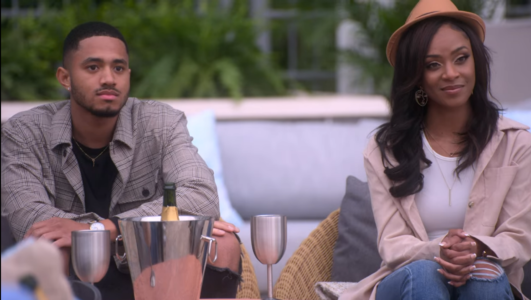 One of the first few couple we met is Randall and Shanique. After dating for one and the half years, Shanique is ready to get married, but Randall who still has some amount of debt, doesn't want to get married right now.  However, during the first few days of the show where they are speed dating other participants (Episode 2), Randall connected with Madlyn immediately and he confessed that finance might just be an excuse for feeling the marriage pressure from Shanique. After 4 days, Randall paired up with Madlyn while Shanique paired up with Zay.
Ultimatum issued by: Alexis
After dating for two years, Alexis wants to get engaged but Hunter just wants to move in. During the first few days of the experience, Alexis admitted that she wondered whether Hunter was the best for him because she wants a afford a certain lifestyle and she is making more than Hunter. She wanted Colby as her trial partner, but was offended when Colby said he was not attracted to her. Alexis became increasingly anxious, especially when April chose Hunter as a trial partner. She gave Hunter an ultimatum right there and then and this made Hunter get down on one knee and proposed. They left the show engaged to their original partner.
Although Rae was the one who issued the ultimatum as she wants to get married, Zay feels like he was the one who issued the ultimatum. In the first two episodes, we saw Rae and Jack clicked immediately as they have a lot in common, including being half black and half Italian. Therefore, they ended up choosing each other as their "trial" partner. Meanwhile, Zay paired up with Shanique.
Ultimatum issued by: Nate
Lauren and Nathan (or Nate) want to be together, but they cannot agree on having children. Lauren doesn't want to have children but this is a huge issue with Nate. In the first few days, Nate tried to dating the other women. Unfortunately, his top picks, Shanique and April chose other men. When Colby was about to choose Lauren as his partner, Nate immediately proposed to Lauren, saying he doesn't mind not having children as long as he is with Lauren, to which she gladly accepts. This caused a huge ruckus among the participants who believed they have yet to settle their issue about children. Before leaving the experience, Lauren was heard suggesting that she and Nate go into couples therapy because she doesn't want to go through with the marriage without being sure about having children.
Ultimatum issued by: Colby
Having dated since college, Colby is ready to get married but Madlyn is not. We saw Colby struggle during the first few days when he saw Madlyn dating other men. However, he soon found a companionship in Lauren, believing that he could help her figure out why she doesn't want children. Although Colby chose Lauren, Nate cut him off to propose to Lauren before they could pair up. He then went on the trial with April. Although Colby and April both did not choose each other, they eventually form a cool friendship after living together. Meanwhile, Madlyn got her eyes set on Randall since the first day, and therefore went through the trial section of the experience with Randall.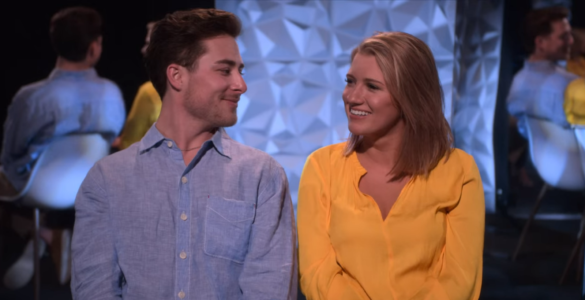 Ultimatum issued by: April
Similarly to Shanique and Randall, April wants to get married but Jake cited financial worries. In the first few days, Jake connected with Rae immediately and the two chose each other as their trial couple. April had a rougher time. She got into an argument with Jake who began to think he is not heard in the relationship. Hunter, who posits a calm exterior, consoled her and she was about to choose Hunter, but Alexis gave him an ultimatum instead. Therefore, April ended up partnering with Colby for the trial.