In the previous episode, it was revealed that Inspector Carrel was the baby Albert and Solange once deserted after killing his parents.
Black Butterflies or Les Papillons Noirs is a French thriller series about a struggling author, Adrien Winckler who was hired to write a memoir of an old retired man named Albert Desiderio. The series stars Nicolas Duvauchelle, Niels Arestrup and Alyzée Costes.
Streaming on Netflix
Black Butterflies- Episode 4 Summary & Recap
The episode starts with a flashback after Albert attacked and knocked Carrel unconscious. Right before he was about to smash Carrel's phone, he noticed that Carrel's colleague had sent him the result of the DNA test that has his name on it. Therefore, Albert used an unconscious Carrel's finger to unlock the phone. Then, he headed off far away to shave off his beard.
Then, the story continued with Albert's story to Adrien. After leaving the baby Carrel in the cemetery, Solange was upset and wanted to stop what they were doing. Albert was furious and reminded Solange that she only has him in her life. Angry, Albert deliberately pick up a hitchhiker couple, intending to kill them. Albert attacked the man soon after and ran after the woman. But the man stood up and stabbed Albert with a knife near his kidney. The hitchhikers then ran for their lives. Solange had to send Albert to the hospital and provided a testimony. Luckily, Albert was saved.
In the hospital, Albert and Solange heard that another detective was investigating another murder they committed a year ago. Now, this detective wanted to speak to them. Solange immediately went into panic mode and Albert advised that she sell Albert out by telling the detective that she too, was Albert's victim and hostage. However, to their relief, the detective thought that their victims, the hitchhiker couple was the murderer of their other victims a year ago. As they did not want the hitchhiker couple to be found, Albert and Solange gave the detectives ideas of the faces of two of their salon clients for the police to sketch out.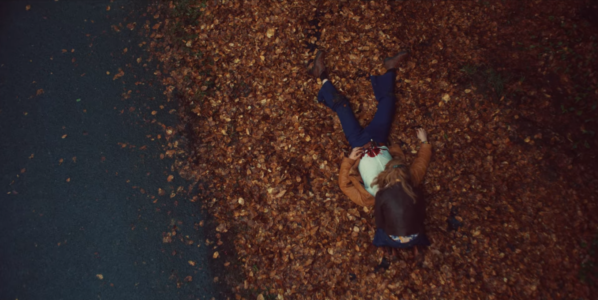 The next time Adrien tried to reach Albert he was uncontactable. Turns out, Albert was admitted to the hospital. As Albert wanted to continue the story, he requested that Adrien leave the tape recorder with him so that he can tell Adrien his story through the device. Adrien then spent most of his time with Nastya. The two of them hooked up while Nora's calls to Adrien remain unanswered.
One morning, Adrien arrived at the hospital realizing that Albert had insisted to be discharged. He got the tape recorder. Albert, on the other hand, had to attend to Carrel who was locked in his basement. Albert told Carrel that Adrien would be finishing his story soon. It seemed like Carrel knew about this arrangement with Adrien to pen the whole story down.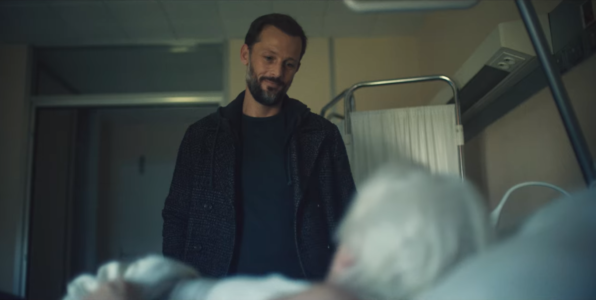 Not long later, Adrien attended Nastya's art exhibition where she showed her tattoo-ing skills. He took the opportunity to find a corner to listen to the tape recorder. This time, Albert told the story of how Solange tried to look for her Kraut father. The couple found Solange's father and they showed up in his apartment. Unfortunately, Solange's father has a family and so they were unable to talk. He seemed glad to find out that he has a daughter, so he he requested that Solange and him meet in a cafe in the evening.
When evening came, Albert watched the father daughter duo from another table in the cafe. Things did not turn out well and Solange's father left. Albert went over and told Solange again that she only has him. He then took the knife from the cafe and headed towards Solange's father's apartment. Before Solange could stop him, Albert had already stabbed and killed the man with the fork. Albert then proceeded to kill the wife with a statue. 
But, they then realized a child was in another room and headed over. The little girl was frightened and was hiding under the bed. That girl is Nastya.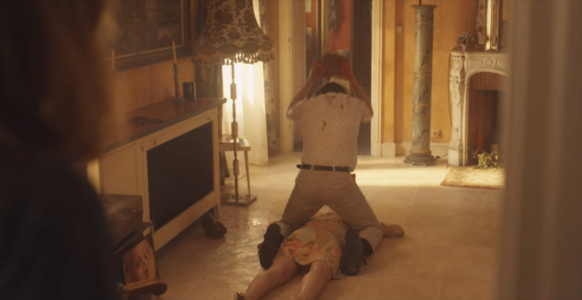 Additional Observations From Episode 4
Mathilde started looking into Carrel's disappearance.
Nora started cheating on Adrien with Alan.
More recaps from Black Butterflies