Black Butterflies or Les Papillons Noirs is a French thriller series about a struggling author, Adrien Winckler who was hired to write a memoir of an old retired man named Albert Desiderio. The series stars Nicolas Duvauchelle, Niels Arestrup and Alyzée Costes.
Streaming on Netflix
Black Butterflies- Episode 5 Summary & Recap
Albert met Nastya after she had grown up and the two formed a bond very quickly. 
Adrien was furious about Albert's revelation regarding Nastya. He indirectly parted ways with Nastya at her tattoo exhibition and went to Albert's place. Then, a bigger reveal came. Turns out, Albert is Adrien's father. Albert found out about Adrien when he saw that his DNA results matched with an inmate in prison from Carrel's phone. As Albert wanted to know his son, he contacted Adrien. This also meant that Solange is actually Adrien's mother, Catherine.
Albert told Adrien again that the both of them are the same as they share the same genes, but Adrien did not want to believe that his actual father is this horrible human being. Panic and angry, Adrien suffocated Albert with a pillow until Albert died, proving that the both of them might be the same after all.
Meanwhile, Nora found out that she was pregnant.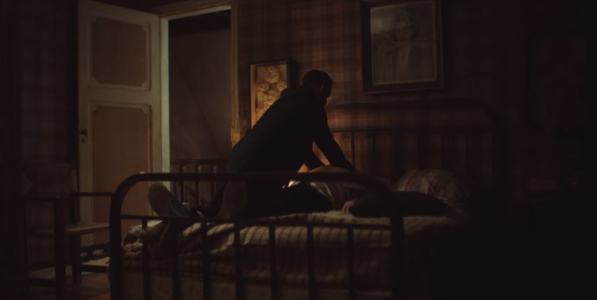 A year has now passed and Adrien and Nora now have a son, Roman. Adrien finished the story and titled it Les Papillons Noirs (Black Butterflies) and won an award for it. But his relationship with his mother, Catherine has worsen. Adrien did not allow him to see Roman and was furious when he showed up at one of his book reading. But Catherine ended up passing out after an argument with Adrien and was sent to the hospital.
The mother and son reunited at Albert's graveyard. Catherine apologized for what had happened. She told Adrien that after Genoa, she found out that she was pregnant with Adrien and therefore, she set the salon on fire and ran to Brussels. Adrien admitted that he was the one who killed Albert. However, Albert was so old that the police did not even think it was murder. As the mother-son duo discussed, they realized that someone could still link Adrien to Albert's death- Nastya.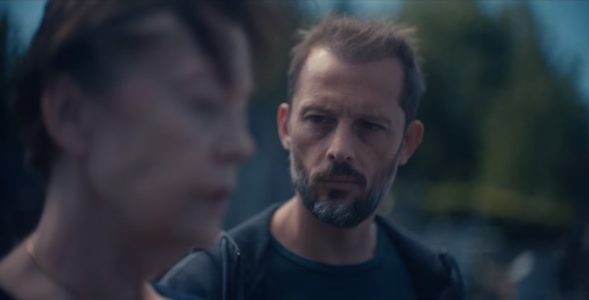 Catherine then went to meet Nastya at Nastya's tattoo parlor. She deliberately pretended to read Adrien's book, Les Papillons Noirs while waiting to get a tattoo. In fact, Catherine is coming face-to-face with her stepsister. Nastya advised her against getting the tattoo as she was too old but before Catherine left, Nastya enquired about the book. There and then, Catherine found out that Nastya had not read the book and walked back to Adrien's car. The two were relieved that Nastya also did not intend to read the book.
Meanwhile, Carrel's apartment had a water-leaking problem and so, the authorities had to break in. Mathilde took this opportunity to go into Carrel's room and looked into what Carrel was studying before his disappearance. She soon found Albert's address in one of Carrel's notebooks.
Additional Observations From Episode 5
Nora is a fast runner and could nearly outrun a car through the mountainous terrain nearby her and Adrien's house.
More recaps from Black Butterflies