Conversations With Friends Episode 3 ended with Frances and Bobbi agreeing to join Nick and Melissa in Croatia. Frances texted Nick about it but he did not show much interest
Conversations With Friends is a Hulu Original series based on Sally Rooney's novel of the same name. The story follows two best friends, Frances (Alison Oliver) and Bobbi (Sasha Lane), whose lives changed when they get romantically involved with a married couple, Melissa Baines (Jemima Kirke) and Nick Conway (Joe Alwyn). 
Streaming on Hulu
Conversations With Friends- Episode 4 Summary & Recap
After Frances and Bobbi landed, Melissa picked the two of them up and drove them to her place. Although Nick was not around when they arrived, Melissa told them that everyone will arrive soon. Frances and Bobbi were placed in separate rooms. After Frances showered and got settled, she went out and saw Bobbi preparing food with another lady and man, named Ev and Derek. Turns out, it was Melissa's birthday. Nick was also back by then and he gave gave Frances a friendly peck on the cheek. Bobbi commented that Nick lost a lot of weight and Nick told everyone the shoot in Scotland did not go well and the hours were long.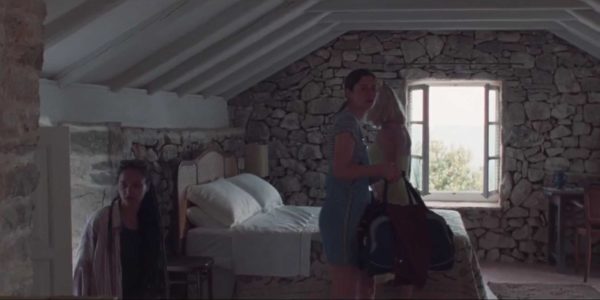 The group then went out to the river for some swimming. Noticing that Frances was looking at Nick, Bobbi asked Frances how big is her crush on Nick. When Frances asked her back about her kiss with Melissa, Bobbi told her she thinks it wouldn't happen again. Throughout the swim and the evening, Frances could not take her eyes off Nick and Nick seemed to notice her as well.
The next day, Melissa had to work. Therefore, Nick, Frances and Bobbi went out for a tour around the island. At one point, they reached a beach and Bobbi decided to go for a swim, leaving Nick and Frances alone on the beach. Nick took the opportunity to apologize for handling things badly and for hurting Frances' feelings. The two was in a better place after the talk.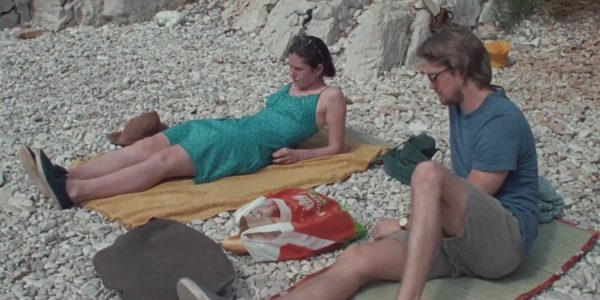 Time passed and the whole group eventually got to go out again. This time, Frances received a call from her dad, wanting to talk about older times where they went to France. However, Frances told him she was busy. Nick was perceptive and noticed something wrong and so, Frances confided in him about her dad's alcoholism and her dependency on him for college money. Nick listened and gave her a different perspective from her father's side. At night, Bobbi made plans with Frances to go hiking the next day.
However, the next day, Frances changed her mind. She saw Nick hanging out alone and decided to stay back to write instead. Bobbi was disappointed that her friend bailed on her, but was supportive of Frances wanting to write. Unfortunately, when Frances went back to Nick's spot, he was no longer there and therefore, she sat down there alone trying to write, but nothing came to her. One night, while the whole group was caroling, Nick and Frances started feeling a connection for each other again and kept stealing glances. Bobbi noticed this and teased Nick about it during a game where Nick might have to kiss Frances if he got things wrong.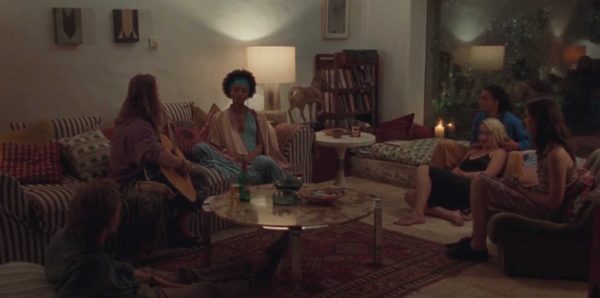 Late that night, Frances texted Nick and the two began flirting again. Frances then invited Nick to come over to her room and the two slept together again. After sex, they both revealed that they each were unsure whether the other person wanted the affair as much, but now they are clear on each other's perspective. Early in the morning, Nick got up and lovingly kissed Frances before heading out.
Additional Observations From Episode 4
Ev adopted Melissa when Melissa moved to Dublin.
Derek is one of Nick's friends who did did a play with him.
During the vacation, Nick and Melissa slept in separate rooms.
Melissa told Frances that Nick was very down when he first arrived in Croatia, but has perked up once everyone joined.
More recaps from Conversations With Friends