Gangubai Kathiawadi (2022) is a Hindi film based on Hussain Zaidi's book, Mafia Queens of Bombay. The film is loosely based on the life of Gangubai Harjivandas, known as Gangubai Kothewali. Gangubai Kathiawadi is directed by Sanjay Leela Bhansali and stars Alia Bhatt as the main character with  Shantanu Maheshwari, Vijay Raaz and Seema Pahwa playing important characters.
As a semi-autobiographical film, Gangubai Kathiawadi tells the story of a young girl Ganga Harjivandas (Alia Bhatt) who was sold to a brothel after she was tricked by her boyfriend. The young girl who was now forced to live a completely different life as a prostitute eventually rose to be a powerful madame and was known as the Mafia Queen in Kamathipura.
Streaming on Netflix
Gangubai Kathiawadi Review
Expectations are sky high for this film as Sanjay Leela Bhansali, who is known for his stunning cinematic visuals pairs up with Alia Bhatt, a powerhouse actor who gave stunning performances in her prior work such as in Raazi and Udta Punjab. Nevertheless, Gangubai Kathiawadi met those expectations in more ways than one.
Production Design and Visuals
After picturesque scenes from Bajirao Mastani and Phadmavaat, it is no wonder that Sanjay Leela Bhansali knocked it out of the park again with Gangubai Kathiawadi. The lanes of Mumbai's red light district, Kamathipura looked like they were out of a painting and white color was effectively used throughout the film more frequently as Gangubai becomes braver, more confident and more powerful. Sudeep Chatterjee's cinematography captures the beauty of the set really well and the many one-shot takes during the music sequences are a delight as it brings out the feeling of watching in person.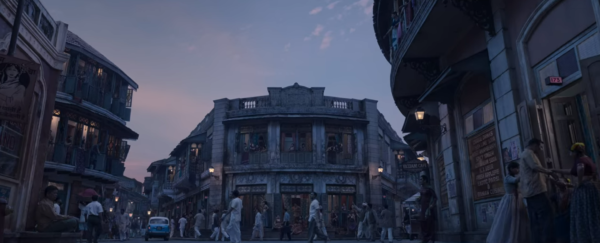 As Alia Bhatt plays the titular role, she naturally carries the whole movie. Despite earlier concerns on Alia Bhatt playing Gangubai before the film's release, this seem to have faded after Alia Bhatt, once again proved that she could nail almost any character. Her strongest moments were when she portrayed the teenage Ganga who was broken after she was sold into prostitution. Even then, Alia did not forget to display hints of her rough and brave side as she rebel against her brothel's madame and spit on the man who hurt her. For most of the film, Alia communicated her character's feelings through her eyes and that alone can make you feel the character's anger, sadness and loneliness. One of the most powerful portrayal was during the song Meri Jaan, where her character went through various emotions during the length of the song, all in one shot.
We also see strong performances from the supporting cast, especially Seema Pahwa who plays Ganga's brothel madame. Shantanu Maheshwari debut as Afsaan was also a great casting as he embodied the role of Gangubai's love interest while also bringing in his boyish charm. Although many of us would love to see more of Vijay Raaz in the film, his role is quite limited. Nevertheless, he nailed those few scenes he was in and gave us a worthy opponent of Gangubai.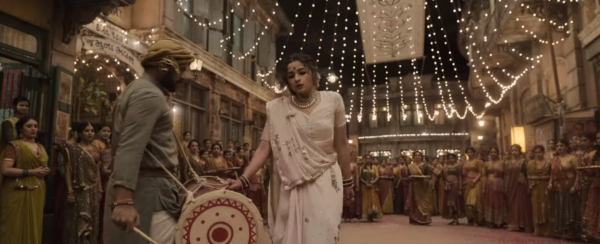 After Gangubai Kathiawadi's release, there were multiple comparisons between the movie's depiction and the real life of Gangubai. Needless to say, even though some plot lines may have been fillers to the true story, this doesn't take away from the enjoyability of the whole movie. Gangubai Kathiawadi still manages to tell the story of the late Gangubai Harjivandas who fought for the rights of sex workers in Kamathipura. The scene where Gangubai gave a speech at Azad Maidan is definitely one to watch.
My only complain would be the abrupt change in Gangubai's character in the beginning of the film where she immediately transformed from a seemingly timid young woman locked in a brothel to a strong, fiery character. It seems like her journey could have been fleshed out a little bit more to avoid the feeling of disconnect between one version of Gangubai to the other. Nevertheless, there was a lot more in the story to tell and the movie itself span 2 hours 30 minutes. Therefore, I could also see where the director is coming from with regards of maintaining only the most necessary scenes.