With more documentaries and true crime series coming onto Netflix like Downfall: The Case Against Boeing and Tinder Swindler, here comes another one looking into Abercrombie & Fitch, a once famous American clothing retailer.  The documentary goes through the history of Abercrombie & Fitch (A&F) as a company after Mike Jeffries became CEO and how it's culture of exclusion eventually led to its fall in the early 2000s.
White Hot: The Rise & Fall of Abercrombie & Fitch- Documentary Summary
Exclusive business strategy & practices
When A&F was under L Brands, Mike Jeffries joined the company as CEO. A&F then was known to be an exclusive brand that portrays what Jeffries would deem as cool. Models, primarily white, were chosen from fraternities and photographed with sex appeal to represent the life of a free and "cool" kid. The stores were also designed to look like a frat house, with covered windows, loud music and photos of shirtless models. Occasionally, Mike Jeffries himself would come to the store and complain about the employees looks and how the mannequins were dressed up. 
Abercrombie & Fitch was selling the sense of belonging, cool, confidence and sex appeal, more so than actual clothes. This strategy of exclusivity worked for a while. In the late 1990s, Abercrombie & Fitch was a symbol for "cool" kids. For example, teens would paste photos of A&F models on their locker and A&F clothes were the "thing" teens wanted to own.
One of the earliest incidents A&F got into was on their choice of words in their graphic tees. In 2002, A&F released a bunch of graphic T-shirts with words that were offensive to minority communities such as "Wong Brothers: Two Wongs Can Make It White" and "Juan more for the road" with a donkey in a sombrero holding a taco. This ignited a protest among Asian American students who peacefully march outside several A&F outlets, asking to boycott the brand. Once the backlash got heavy, A&F immediately recalled those T-shirts from the stores and apologized for their mistake.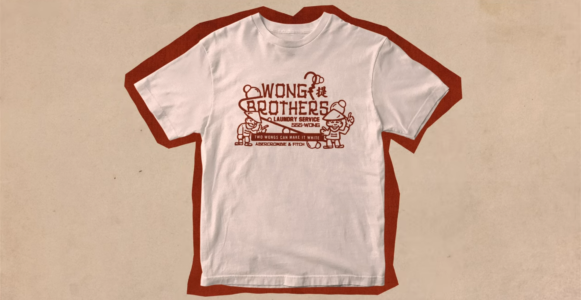 Exclusive becomes discriminatory
The "exclusive" practice is also a culture formed among employees and workers at A&F. Workers would not be judged based on their ability and contribution, but on their looks and whether they are "cool". Even recruiters were told to recruit good-looking people to represent the brand. In 2003, it came to light that A&F was also firing people for not being good looking enough and a number of them were colored individuals. Nine of them banded together to sue A&F for racial discrimination. 
The company eventually ended the lawsuit with a settlement without admitting guilt. They had to pay approximately $40 million to several minority and female plaintiffs and signed a consent decree to change their recruiting and marketing practices. A&F brought in a Chief Diversity Officer, Todd Corley and managed to increase the percentage of colored employees in seven years from 10% to 53%. However, discriminatory practices still happen when it comes to opportunities within the company. Turns out, the consent decree did not change the leadership at all.
A&F's primary photographer is Bruce Weber, a well-known photographer. He is the man who was behind the branding of A&F showing shirtless models and partial nudity in their marketing assets. After the lawsuit, there were allegations from A&F models that Bruce Weber would invite models to his place and touch them inappropriately. If a model rejected his request, the model would be fired. 
The other thing about A&F is that they only make small-sized clothing. Mike Jeffries, who was stuck in a more traditional sense, talked openly about being exclusive for the "attractive all-American cool kid with a lot of friends " in an interview in 2006. This article surfaced and had gone viral on the internet in 2013 when society started being more inclusive of people of different backgrounds and different body types. As a result, people started petitioning and boycotting against A&F, promoting body positivity and calling A&F out. Some people pointed out that it was not even a good business decision to exclude plus-sized individuals.
On top of this, an interview with a Muslim teen woman who was rejected from an A&F job interview went viral. This girl was rejected because she was wearing a hijab. All these issues showed society that A&F was a problematic brand and this immediately hurt their quarterly earnings. Mike Jeffries eventually step down as CEO in 2014 after terrible financial performance.
More documentaries and series based on true stories: