Heartstopper is a British coming of age, romance series based on the Webtoon comic and graphic novel by Alice Oseman. It tells the story of Charlie Spring (Joe Locke), a gay teenage boy and Nick Nelson (Kit Conner) who both fell in love after sitting next to each other in school.
Heartstopper is streaming on Netflix.
Heartstopper Series Summary
Charlie Spring is a Year 10 student in Truham Grammar School for Boys and has been bullied for the past year after the other students found out that he is gay. In form class this year, he is seated next to the school's rugby captain, a Year 11 student, Nick Nelson. Charlie has an immediate crush while Nick treated him nicely despite being friends with some of his bullies. As time passes on, they eventually develop a friendship, being cordial in corridors and in the classroom. Charlie joins the rugby team after Nick invited him and Nick helps Charlie from his ex-boyfriend Ben, who at one time is forcing himself on Charlie. 
As both boys spend more time together, Nick starts developing feelings for Charlie as he finds himself wanting to spend more time with him. However, Nick is still uncertain about what he is feeling. The two share a kiss in private during  Harry's birthday party and that convinces Nick that he likes Charlie and wants to go out with him. Nevertheless, Nick is still figuring out his sexuality and worries about the consequences of coming out and hence, both boys kept it a secret. Nick eventually realizes that he is bisexual.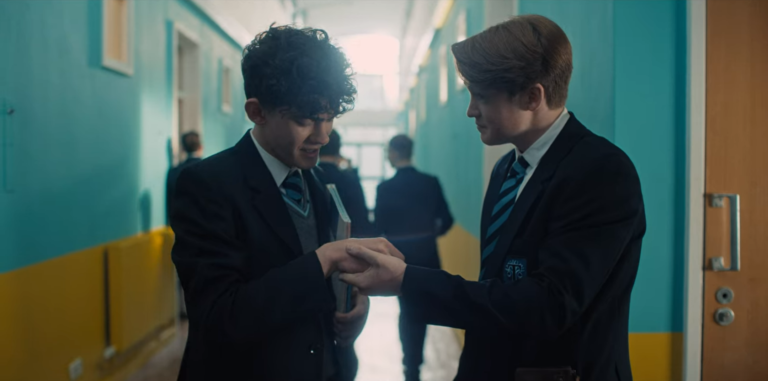 Meanwhile, Charlie's close friend, Tao (William Gao) feels protective over Charlie. Tao is kept in the dark on Charlie's relationship with Nick and only assumes Charlie has a crush and is friends with the rugby captain. Tao also feels neglected as he thinks Charlie is slowly drifting apart from the group after being friends with Nick. As a way to protect Charlie, he defends and also verbally attacks Harry, Nick's friend and Charlie's bully whenever Harry instigates a fight. 
One night, after bringing Charlie to the cinema with his friends, Nick gets into a fight with Harry because Harry could not stop teasing Charlie for being gay. Charlie, on the other hand, feels like he is troubling Nick and causing Nick to lose his friends, and therefore, requests to break up with Nick. The next morning, Tao gets into another fight with Harry after being agitated from finding out about Charlie's relationship with Nick.
During the school's Sports Day, Charlie started standing up for himself against Ben and Nick ditched his rugby match to make up with Charlie. The show ends with Nick telling his mother (Olivia Coleman) about his bisexuality and telling Charlie that he is going to come out.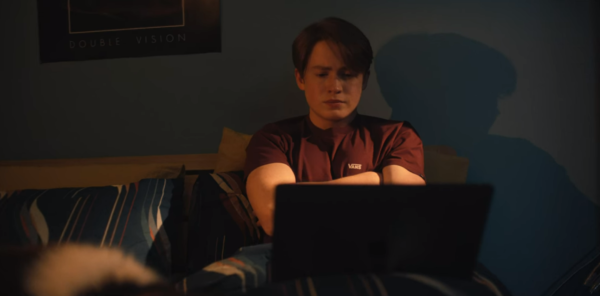 Heartstopper Netflix Review
If you need a combination of  serious LGBTQ topics and the romance of a shoujo manga, Heartstopper is the perfect show to watch. There's a lot to like about Heartstopper, but its strongest element is on the portrayal of a teen romance. The show highlights the small things that teenagers tend to go through when they first have a crush or starts falling in love, like looking for a person in an entire room of people, small exchanges of "hi" and finding ways to spend more time together, even though it means playing rugby. Although some parts can be overly cheesy, there are plenty of moments in Heartstopper that will make you swoon as the Joe Locke and Kit Conner brilliantly displays the awkwardness and curiosity of teen love. 
The Netflix series also did not fail to remind the audience of its origin from a graphic novel. Cartoonish animation is used in multiple scenes to depict the character's emotion and give the series a light-hearted feel. The casting team also pays homage to the original content as both Locke and Conner look just like their characters of the graphic novel.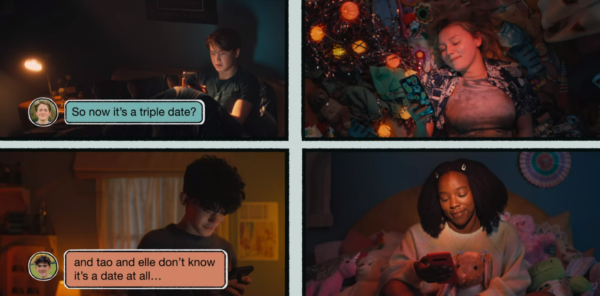 Throughout the show, the struggles of being an LGBTQ+ member and being an anxious teenager confused about discovering their sexuality is a constant theme. Oseman, who is also queer, captures this high school experience really well. The audience are presented with both Charlie and Nick's point of view as the two boys undergo different journeys in discovering their sexuality and their struggles. Despite the difficulties both of these boys went through internally and with their peers, Heartstopper presents their story with overwhelming uplifting optimism as if its cheering these characters on as a way of giving the audience who might be facing similar circumstances similar hope.
Last but not least, Heartstopper gives us a taste of a better tomorrow, where other students are willing to step up for those bullied, where queer teachers understand the pain of queer students and where family members accept people for who they are. All in all, Heartstopper is an absolutely wholesome treat that will bring you through a relaxing journey and leave you with a smile. Plus, we cannot wait for the next season.