Mentiras, or Lies and Deceit, is a Spanish thriller series remade from the British TV series, Liar. The series tells the story of Laura Munar (Ángela Cremonte) as she reported a rape incident after a date with Xavier Vera (Javier Rey). In the previous episode, a man named Mario Cuevas called Xavier claiming to have been accused by Laura as well.
Lies and Deceit: Episode 3 Recap
Xavier wants nothing to do with Mario
When Xavier met up with Mario, Mario explained that he was the high school principal in Laura's previous school. Even though Laura eventually dropped the case, her statement still negatively impacted Mario's life as Mario was divorced soon after. Mario did not want Xavier to suffer the same fate and therefore, gave the police his statement on the issue. 
After that, Xavier met up with Mario again to thank him but soon realized that Mario did harass Laura after interpreting their hug as something more. Upset about this, Xavier told Mario he did want to be associated with Mario anymore.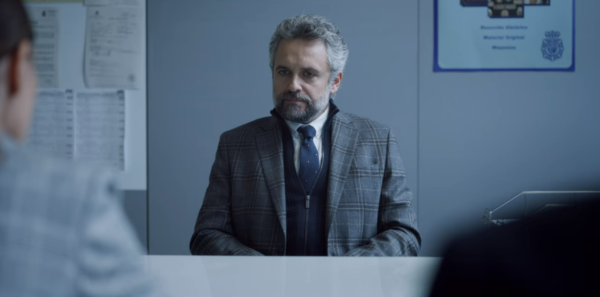 At school, Lucas was bullied because of Laura's social media post. Meanwhile, his girlfriend, Amal, was pregnant and stole some medicine to abort the baby. Laura found Amal bleeding and rushed her to the hospital. Despite Amal's vehement disagreement, Laura contacted Amal's father. After the abortion procedure, Lucas arrived and suggested that they get his father to lie to Amal's father. 
When Xavier arrived, he had a conversation with Laura at the hallway, claiming again that he was not responsible for what happened because Laura initiated sex that night. He also informed Laura that her case has been dismissed by the judge. Although heartbroken, Laura focused on helping Amal while Xavier pretended to be the doctor in charge and lied to Amal's father.
Xavier knew about Cata and Iván's affair and used it to threaten Iván back when Iván tried to threaten him. Iván immediately warned Cata about it. Meanwhile, while he was planning for a surprise holiday, Cata's husband, Sergio found out that Cata has used all her on-call leaves. He unlocked Cata's laptop but decided that he wanted to hear the truth from his wife instead. Cata told him that she was not having an affair, but was seeing a psychologist.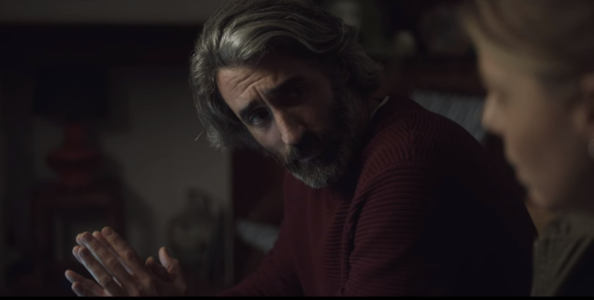 Mystery unravels but deepens
At the end of the episode, it was revealed that Xavier did indeed drug Laura that night. Laura's theory on switching glasses was shown to be correct. After a call with Detective Daniela, the present day Laura saw the soft toy she threw away and her mother's earring (which she might have dropped at Xavier's) in her room.
Additional Observations From Episode 3
Cata and Sergio had a rough patch before, but it was not revealed whether it was due to Cata's previous affair with Iván.

Laura is unsatisfied with the judge's decision because Xavier's body language, words and tone indicates that he genuinely believes he has done nothing wrong.

Detective Daniela informed Xavier that she is keeping a close watch on him.
Read more recaps and summary on Lies and Deceit/ Mentiras