Lies and Deceit, also known as Mentiras, is a Spanish thriller series that tells the story of Laura Munar (Ángela Cremonte) as she reported a rape incident after a date with Xavier Vera (Javier Rey). In the end of Episode 3, we found out that Xavier was the liar and did indeed drug Laura that night.
Lies and Deceit: Episode 4 Recap
Laura tries to find clues
After finding out about Xavier's mother in law's location from Iván, Laura travelled to Madrid to meet Theresa, Xavier's mother in law. Theresa thought Laura was her daughter, Maria's friend and told her about the clothes shop Maria opened with another friend of hers, Elena. Laura corrected her and told her that she was not a friend and that she came to learn more about Xavier's involvement in Maria's death. In response, Theresa told Laura that Xavier is a great father and that Maria died due to depression.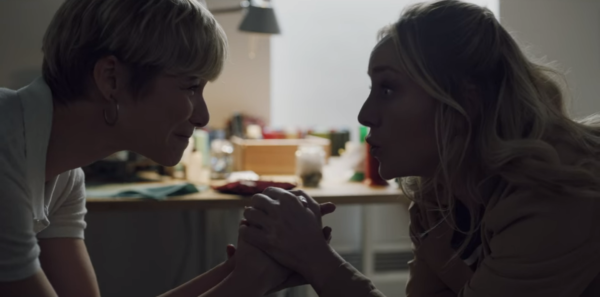 Next, Laura tried tracking down Elena, Maria's friend. Although initially reluctant, Elena eventually revealed that Xavier raped her the day before Maria's death. Similarly to Laura, she felt drugged, as if the rape happened to someone else. However, Xavier was very remorseful of the affair back then and blamed Elena. Therefore, not knowing she was raped, Elena blamed herself for Maria's death. Laura persuaded Elena to join forces to report the incident, but Elena decided against it the next day.
This episode shows us a more development with Detective Daniela. The detective is pregnant and has a wife, Olivia who lives far away. Daniela is displeased by the number of rape cases reported that eventually led to the perpetrator living a free life, like Xavier Vera. Hence, she applied to be transferred to another unit. Meanwhile, Xavier broke into Daniela's house and poured some form of drug into Daniela's juice. After she drank the juice, Daniela passed out and Xavier entered her house. Daniela couldn't seem to remember anything when she woke up but found herself bleeding in the toilet.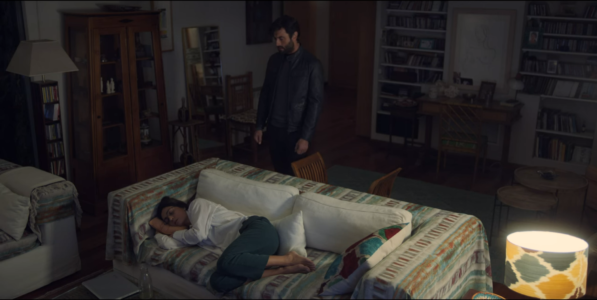 When Laura got back from Madrid, she was furious to receive a letter from Xavier's lawyer stating that they will sue her for defamation. She angrily headed towards Xavier's house and told him that she knew what Xavier did to Elena was the cause of Maria's suicide. Lucas overheard the conversation and started questioning his father. In the morning, Laura went for an intense kayaking session alone and seemingly passed out from exhaustion.
Additional Observations and Events From Episode 4
Laura tried reporting the incident of a potential break in to the police but a man tried to hit on her, causing her to leave. She later met the man again. They had a conversation, and the man named Fran invited her to his gig.

Iván was suspended without pay. Drunk, he showed up at Cata's place and asked her to leave her family for him. Cata told Iván that now, she no longer wants to leave her family but before she could continue, Sergio walked in. When Sergio questioned what happened, Iván suggested that he hear from Cata.
Read more recaps and summary on Lies and Deceit/ Mentiras