In the end of episode 2, Sheel could not hold it any longer and threatened Prashant to tell her who killed her daughter. Otherwise, she would tell Raghu that he was the one who shot Jawahar.
Mai: A Mother's Rage is a Hindi crime thriller about Sheel Chaudhary (Sakshi Tanwar), a grieving mother who lost her daughter, Supriya (Wamiqa Gabbi) in a truck accident.
Mai: A Mother's Rage- Episode 3 Summary & Recap
Do not threaten the mafia
Prashant did not take Sheel's light threat very well. He showed up at her place one morning with Shankar (another one of Jawahar's associate), pinned Sheel to the wall and threatened to rape her in front of the camera. This time, Sheel pleaded and said she did not meant to threaten them- she just wanted to know who killed her daughter and what happened. When Shankar told Sheel that they had checked the medical waste for the crypto key but they have burned all the bags. In the end, Prashant let Sheel go but said that the two of them no longer owe each other.
Nevertheless, Sheel did not give up and went to the medical waste centre. There, she found out the incinerator has not been working for three days and therefore, the bag is still not burned. She tried reaching out to Prashant during Jawahar's funeral but he ignored her. Instead, Sheel bumped into Farooque who told Sheel that he broke up with Supriya because he was a married man.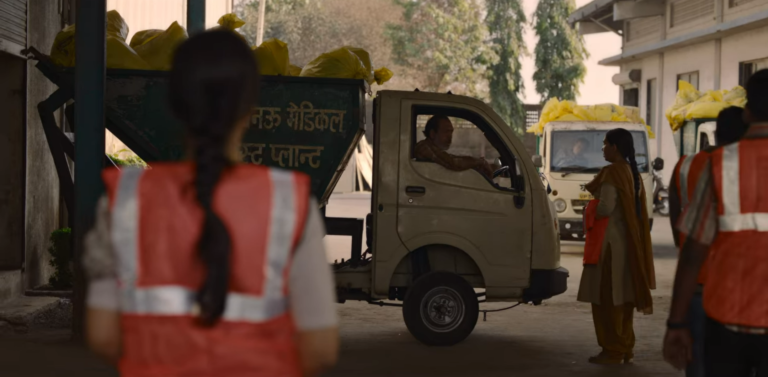 When Sheel got home, she found Archit in his bed watching porn. Furious, she snatched the phone away and slapped him, but this was seen by Archit's mother. Archit's mother warned Sheel never to raise her hand at Archit for any reason whatsoever. It was later revealed that Archit is actually Sheel and Yash's biological son, but they gave their son to Yash's brother and sister in law as they could provide a better life for him.
Prashant has to work with Sheel
Soon after, when Prashant head home with Shankar, he was shocked to discover Raghu and Keshav in his place. They instructed Prashant to find the crypto key and bashed him before leaving. Not long after this, Sheel tracked down Prashant's place and arrived to tell him that the medical waste bag is still at the centre. She also apologized for not trusting Prashant earlier even though Prashant saved her life. Meanwhile, on the mafia side, Raghu informed Neelam that Jawahar's shooting was staged as the autopsy report said Jawahar died of a heart attack.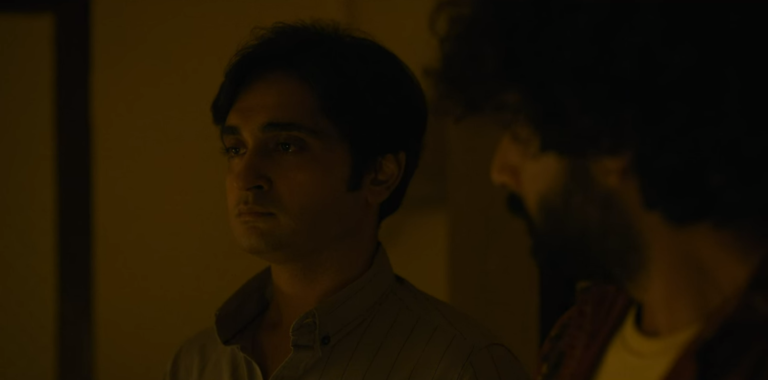 As Prashant had no choice, he and Shankar teamed up with Sheel to find the cryto key in the medical waste centre. Sheel's Bhaisaab saw Sheel about to leave with those thugs and so they made up an excuse where Sheel had to follow Bhaisaab to the nursing home and hitched a ride with one of the nursing home's caretaker to the waste centre. At the waste centre, they had to dig through mountains of waste bags to find the crypto key.
Sheel found the key first
Sheel eventually found the cryto key first. But instead of handing it to Prashant and Shankar, Sheel asked them to tell her who killed her daughter and what happened. She threatened to smash the key with a rock otherwise. Cornered, Prashant revealed that Supriya who was a doctor at the pathology lab where dirty money was passed through, found out about the medical scam. Jawahar asked the team to go easy on Supriya as she was just a kid but one person ignored Jawahar's orders. Sheel asked who it was but before Prashant could answer, the lights turned on and Keshav entered the centre.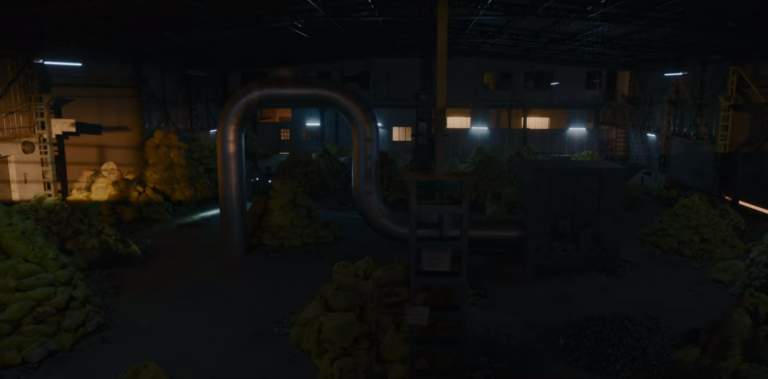 When Keshav asked what's happening, Shankar rat Sheel out by saying Sheel killed Jawahar. However, Sheel was quick on her feet and immediately cooked up a story. She told Keshav that Jawahar died of heart attack and she was about to send him to the hospital when Pranshant and Shankar took Jawahar away. She later found out Jawahar had been shot. Keshav believed Sheel's story, hit Prashant and wanted to call Neelam straight away with this new information. But Pranshant wouldn't have it and the three of them: Pranshat, Shankar and Keshav got into a brawl. 
Suddenly, a very angry and distressed Sheel stepped in with a stick and started hitting Keshav while shouting "Who killed my daughter?". She continuously Keshav until he passed out. Then, once again, she threatened Shankar and Prashant to get her out of there safely as she has a CCTV video of Prashant deleting the CCTV video when Sheel dropped Jawahar's body. She said that she has already passed the video to three separate people and if she did not get back safely, the video will be sent to Raghu.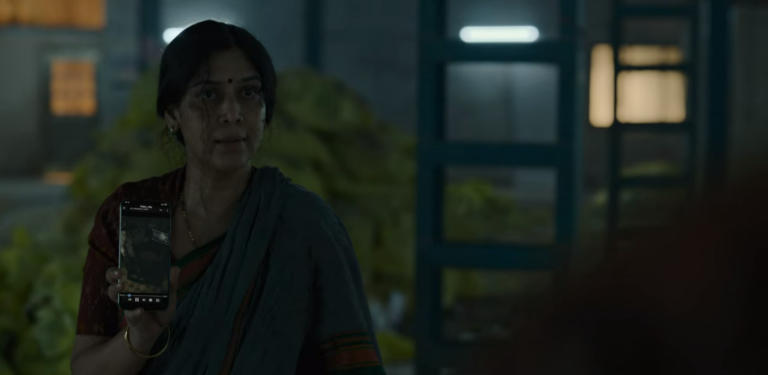 Additional Observations From Episode 3
Supriya calls her mother Mai.
As Yash is keen on learning German, he grew closer to one of his clients who knows how to speak the language.
Despite living a fabulous life and having a beautiful wife, Farooque is not happy in his marriage.
Farooque led an operation to bust Neelam's human courier site, but instead found Suraj tied to a chair. Suraj happened to be their informer.
More recaps from Mai: A Mother's Rage