In the end of episode 5, Neelam started teaming up with the SPF in return for protection and Keshav's return while Sheel escaped Raghu's attack but Yash was knocked out.
Mai: A Mother's Rage- Episode 6 Summary & Recap
A flashback revealed that Neelam and Keshav forced Supriya to except the 1 million lakhs as bribe after finding out about the medical scam. Supriya wanted to tell Farooque and headed over to his house. However, she saw Farooque having a party with his wife and guest, and decided to leave.
In the present, Yash was admitted to the hospital. While in her grief, Sheel revealed to Archit that they are his actual parents.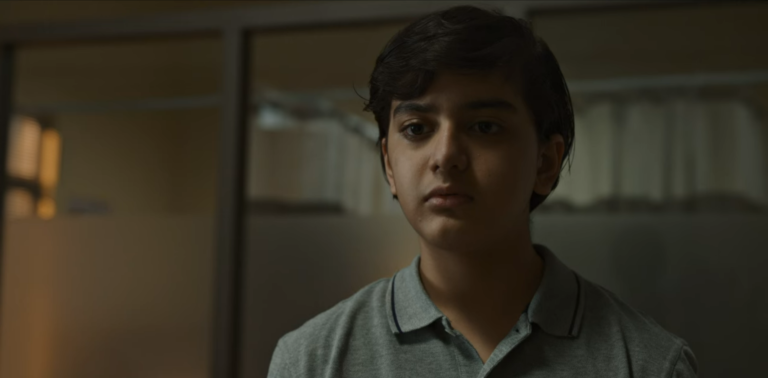 After orders from Goyal, Prashant and Mohan who discovered the SPF and Neelam's hideout launched an attack with guns, rifles and grenades. Unfortunately, they did not succeed in killing Neelam as Mohan only managed to shoot her in the shoulder. Meanwhile, due to his blunder, Shankar got injured from their own grenade. The mafia called Sheel over, but Sheel advised that they go to a surgeon to have Shankar amputated. Although Shankar refused to get amputated, Mohan did it himself chopped of Shankar's leg.
Farooque was admitted to the same hospital as Yash after the attack. Sheel saw him and decided to talk to him. Although Farooque's wife did not welcome Sheel's intrusion, Sheel showed Farooque the CCTV footage that Neelam met Supriya before her death and asked Farooque if Neelam was the one who killed her daughter. Farooque left the hospital after blaming his wife for faking her suicide and causing Supriya to hold back from telling him what she was facing.
When Farooque confronted Neelam, Neelam asked him to find Keshav first.
Sheel is determined for revenge
With the help of the other Geeta Bhawan caretaker, Sheel dragged the drugged Keshav to a place full of junkies and left him there. She turned on Keshav's phone once again so that his location is traceable and left it with him. The SPF picked up the signal from his phone and found him. 
Sheel then disguised herself as a Muslim woman and went to a drugstore nearby the SPF's hideout. While the pharmacist went to the back to get her the list of medicine, she changed the inhalers in his cabinet with her tampered one.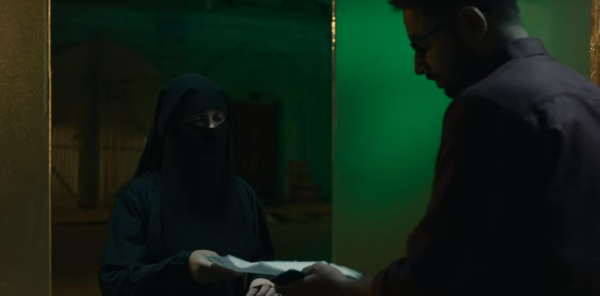 Since Keshav is found, Neelam had to give her testimony to the SPF. However, before she could go on, she started coughing heavily and requested for a inhaler. The police officer got the tampered inhaler from the drugstore that Sheel went to and passed the inhaler over to Neelam. Soon after Neelam used it, she had difficulties breathing and passed away.
When Sheel returned back to the hospital late at night, Bhaisaab and his wife blamed Sheel for ruining Archit's future since the kid now knows the truth. Sheel coldly did not respond.
The following morning, Yash woke up with Sheel by his side. Meanwhile, Mohan and Prashant went to see Goyal at Geeta Pathology Lab, the place Supriya worked at. Mohan was suggested to go back to China against his wishes while Prashant was rewarded. Goyal showed Prashant the secret room in the lab where the dirty money is kept and locked with the crypto key. Goyal revealed that he built Geeta Bhawan and Geeta's Pathology Lab after his wife, Geeta who passed away 15 years ago. Now, he planned to move the human courier service to Kolkata and wanted Prashant to lead the operations. Prashant also claimed credit for Neelam's death.
After his meeting with Goyal, Prashant headed over to Geeta Bhawan to thank Sheel for helping him and Shankar. He told her to reach out whenever she needed help.
Meanwhile, Farooque and his team was suspended after Neelam's death.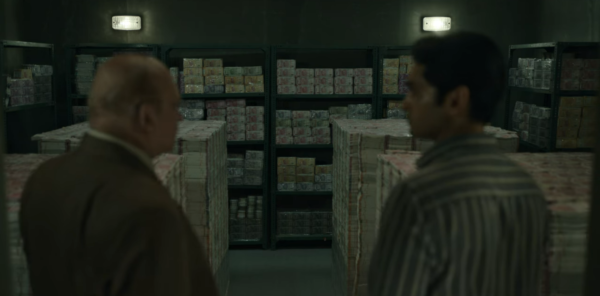 When Sheel headed home, Keshav was there and pinned her down. He blamed Sheel for Neelam's death and vowed to kill the next family member to enter the house. Sheel tried to explain that she saved him from Prashant and Shankar who both wanted to kill him, but before much could be said, Archit started knocking on the door. Keshav went to the front door but soon realized Archit was knocking on the back door. But before he could head there, Sheel stabbed him with a knife, killing him.
At night, Sheel hid Keshav's body under her bed and forgot to go to the hospital to pick up Yash. Yash returned from the hospital by himself and Archit gave him a speedy recovery card. He apologized to Archit for telling him the truth in that manner and assured the boy the everyone loves him. After Yash left the room, Sheel called Prashant for help but could not reach him.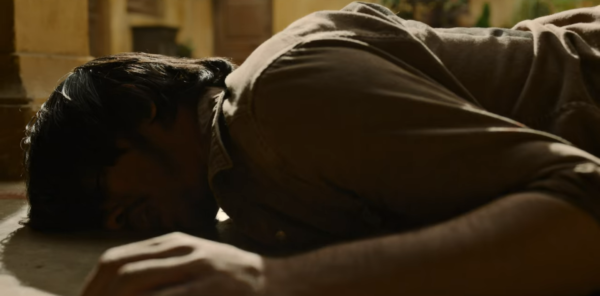 Having failed to reach Prashant, Sheel went over to Prashant's house. There she saw Prashant arguing with Madan's wife because the family have yet to receive the school fees. It is also revealed that Prashant was the one who ordered Supriya to be killed even though Jawahar asked him not to. Sheel got the wrong person.
More recaps from Mai: A Mother's Rage