The Snow Girl or La Chica de Nieve is a series based on the novel of the same name by Javier Castillo.  The series centres around the disappearance of Amaya Martin that captured the attention of a young journalist, Miren Rojo. Starring Milena Smit, Jose Coronado, Aixa Villagrán and many more.
The Snow Girl - Episode 1 Summary & Recap
The year is 2010 and happily married parents, Ana Núñez (Loreto Mauleón) and Álvaro Martin (Raúl Prieto) brought their five year old daughter, Amaya Martin to a Christmas parade in Málaga to see The Three Wise Men. During the parade, Álvaro let go of Amaya's hand when he was buying some balloons and lost track of Amaya. The little girl disappeared then after, leaving her parents distraught.
This incident caught the attention of a young journalist intern, Miren Rojo who works for the Diario Sur newspaper. Miren is a young woman with her own personal trauma. Flashbacks revealed that she had once been sexually assaulted on a beach. When the story hit the news, Miren's boss immediately tasked the job to Eduardo (Jose Coronado), Miren's friend and colleague who seemed to be aware of her past. 
Despite his boss's instructions, Eduardo allowed Miren to tag along on the case. They soon found out that the police detective in charge of the case is Inspector Belén Millán (Aixa Villagrán), the inspector behind Miren's case. Although Miren tried to get some information from Inspector Millán, the inspector denied Miren any clues.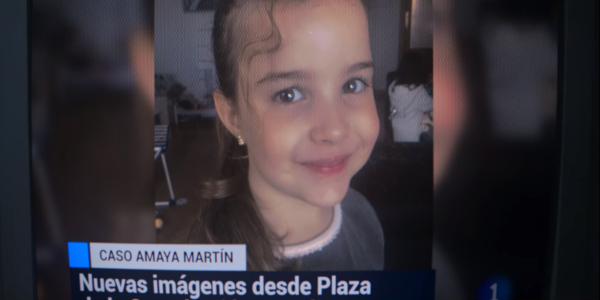 One of the few people who showed Ana and Álvaro some concern is their friend and neighbor, David Luque (Tristán Ulloa). David owns his own moving company and lives with his wife and teen son, Samuel. At first, Miren approached Ana directly to gather information and offer her support, but Ana turned her down. Stuck, Miren approached David's wife and took some notes on David's family.
At the same time, Álvaro called David to warn him about Miren who had approached Ana. Angry, David stopped the conversation between his wife and Miren. He was aggressive and chased Miren away, alerting more alarm bells for Miren.
That night, Miren told Eduardo about her theory that someone Ana knew took her, but Eduardo dismissed the theory. Later on, their boss called Eduardo and told Eduardo off as the paper had received complains about Miren's approach. Eduardo protected Miren but the two argued when Eduardo  told Ana to back our from the case due to her past. Neverthless, they patched up and Eduardo dropped Miren at a church.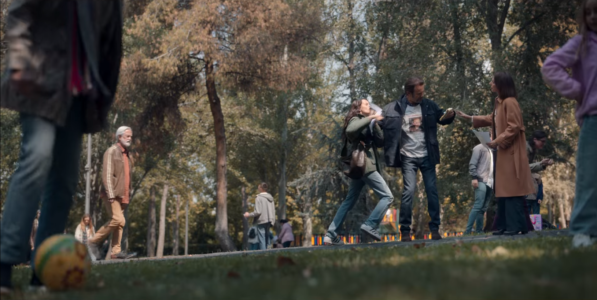 As all these are going on, Inspector Millán and her colleague Agent Chapparo tried to get more information about the day of the disappearance. The police had found Amaya's raincoat in an apartment nearby the parade square. The two inspectors tried to get information from a resident of the building, Juaqina, but the lady in question kept changing her testimony, making her an unreliable witness. 
The two also tried questioning the balloon seller on the day of the parade, but it did not seem to lead anywhere.
Six years after the incident, Miren now works full time at Diario Sur. She received a tape from a mystery person and was given a note to pass the tape to Amaya's parents. The tape is of a more grown up Amaya playing with her dollhouse. It turns out Amaya is still alive.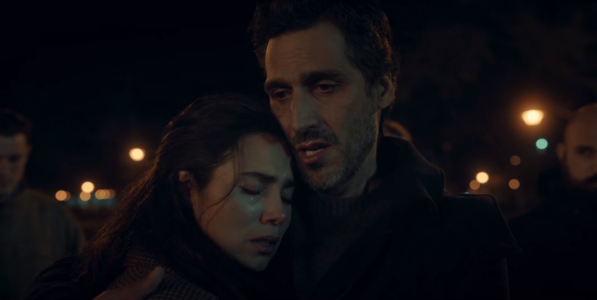 Additional Observations From Episode 1
Chapparo found out that David Luque had a sexual assault history on a minor.
Miren gets reminded of her sexual assault whenever she sees the beach or whenever she saw someone looking at her when she's alone.