In the previous episode, James Foster hinted that David Luque's pornography is related to Miren's rape. Read summary of The Snow Girl episode 4 below.
The Snow Girl or La Chica de Nieve is a series based on the novel of the same name by Javier Castillo.  The series centres around the disappearance of Amaya Martin that captured the attention of a young journalist, Miren Rojo. Starring Milena Smit, Jose Coronado, Aixa Villagrán and many more.
The Snow Girl - Episode 4 Summary & Recap
Miren jumped into the same bus as James to further asked questions about what he meant. Turns out, David's pornography landed on a website called Slide that was for people with "particular fetishes", and apparently, Miren's rape was on that website too. James claimed that he has the list of anonymous username of all the users of the website. It could potentially lead to Miren finding her rapist, but James demanded 10,000 Euros for it. 
When Miren talked about it with Eduardo, Eduardo immediately told Miren to stay away. From his findings, Eduardo found out that powerful mobs were behind Slide and that the website has shut down. Nevetheless, Miren still bargained a deal with James by giving him 6,000 Euros. On top of that, she had to allow him to take photos of her. Although Miren did not have to be naked, she was uncomfortable and felt disgusted.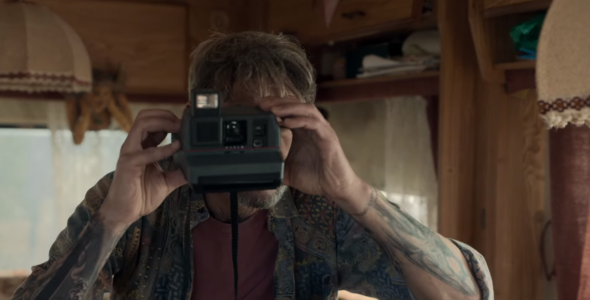 We then have a time skip to 2019, 9 years after Amaya's disappearance. While running, Miren got an anonymous email leading her to a package with another tape for Amaya's parents. The tape was of a more grown up Amaya in the same room, but the package had a note that said "Goodbye". This sent Ana into a frenzy as she believed the kidnappers were about to kill Amaya.
Inspector Millán and Chaparro were under immense pressure to find the kidnappers. Chaparro was about to give up, but Inspector Millán continued to persevere. She compared the toys in the dollhouse in both tapes and realized that there were new toys. Both she and Chaparro went around town looking for toy stores to look for the new miniatures. They found a storeowner who claimed that the toys look like those her father used to made. However, her said father was already old and could not remember.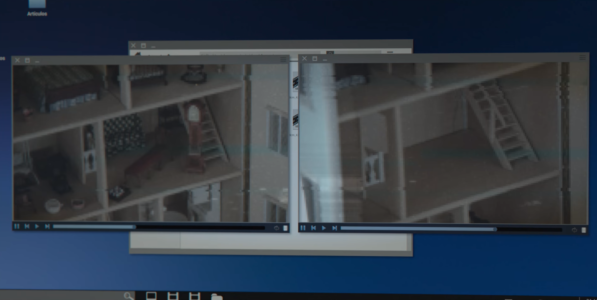 Meanwhile, Miren again did her own investigation. She realized that two tapes were different with regards to a particular detail, the interferences. Eduardo led her to an expert who claimed that the head of the VHS recorder was previously broken, and had been replaced in the new video. 
As finding the parts for a VHS recorder is no longer common, Miren went around sleuthing for shops that could help repair this particular recorder. She eventually found a store that claimed that they just helped another customer repair the head a few weeks ago. As the shopkeeper refused to cooperate, Miren stole his notebook and found out that a woman named Iris Molina repaired that exact same VHS model.
Iris lives in a village called Parauta, and so Miren planned on heading there. Unfortunately, as she was about to head off, Inspector Millán came in to take her to the police. James Foster and David Luque were found dead near James's RV, and photos of Miren emerged in James's safe.
The scene soon cuts to the woman in question Iris, peeking into Amaya's room. She calls Amaya Julia, and Julia calls her Mama.
Additional Observations From Episode 4
Ana and Álvaro offered money to whoever could give them clues to their daughter. They also made a plea to the kidnappers to not hurt Amaya.
Miren visited David Luque to ask about the list of Slide's users. However, David refused to cooperate because Miren's articles on him drove his wife and daughter away from the country. He claimed that even though they can lock him up, there will always be people putting up child pornography on the internet.