Episode 2 ended with Samuel jumping off his apartment building to his death in front of Miren. Read summary of The Snow Girl episode 3 below.
The Snow Girl or La Chica de Nieve is a series based on the novel of the same name by Javier Castillo.  The series centres around the disappearance of Amaya Martin that captured the attention of a young journalist, Miren Rojo. Starring Milena Smit, Jose Coronado, Aixa Villagrán and many more.
The Snow Girl - Episode 3 Summary & Recap
Following Samuel's suicide, Miren gave her statement to the police. When Inspector Millán got there, Miren taunted the inspector to not give up on the girl like she gave up on Miren's case. Then, Eduardo sent Miren home. During the car ride, Miren expressed her concern that the end user of the pornography might be behind the kidnapping. Eduardo again reminded Miren not to take the case too personally. When he further tried to help Miren by offering an ear to listen to her past, Miren kissed him before walking inside her house.
Meanwhile, the police found an alibi for David, and now had to dismiss him as a suspect.
In 2016, the inspectors investigate the VCR tape and found out that it was from a Sanyo VCR which were a thing back in 1985. Then, they also got a lead on the man that dropped the tape to Miren's office. Miren herself was trying to do the same. However, although both tried to track the man's movement, it got lost after they reached a path where the camera deletes its records every hour. 
As the police is lacking manpower, Inspector Millán striked a deal with Miren. Miren would publish the tapes so that the public could help recognize the girl, the room, the furniture or the camera. In return, when Inspector Millán catches the criminal, Miren wants the first scoop. 
The article was a hit and Miren was thrown a celebration in a bar. There, she met Eduardo again, who had left journalism to teach. Meanwhile, the police was busy with calls from the public to help with Amaya's case. Eventually, a promising lead led them to a man named James Foster. James was asking about a Sanyo VCR few months back in an internet forum and had history of groping minors in the UK. Coincidentally, he now lives in Malaga.
Inspector Millán then brought her team and arrested James in his tattoo parlor. She made sure to inform Miren before that as part of their deal.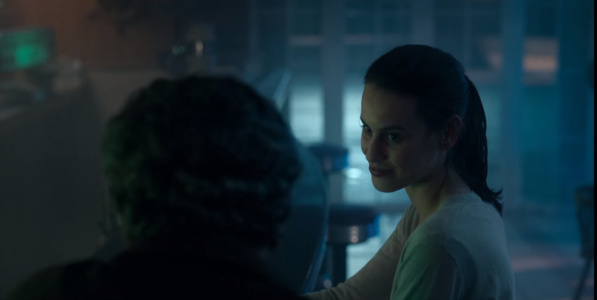 James was calm during his arrest because he suspected that the police would be looking for him because of his forum post. He however, denied involvement, claiming that he is a new man of faith after his rehabilitation. The police could not find anything in James' RV either, except his laptop which the police immediately confiscate. On top of this, James had an alibi on the morning the tape was sent to Miren's office. Therefore, Inspector Millán had to let him go.
On the way back home, James waited for the bus at a bus stop. Miren wasted no time and tried to get information from him. Then, James revealed that he had followed all of Miren's articles on Amaya's case all this time. Back when James had "vices", he had been one of the users of David's child pornography. He also claimed that Miren is already close in her theories. Then, out of no where, James claimed that the disappearance had something to do with Miren's rape case.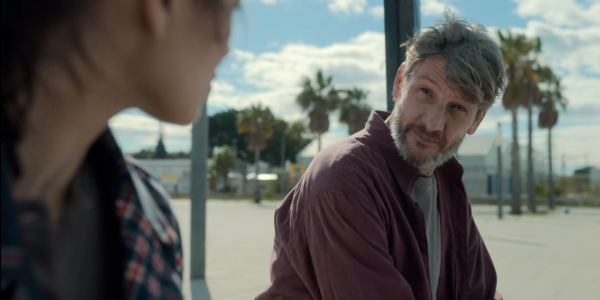 Additional Observations From Episode 3
Ana was furious at Álvaro for drawing a book about Amaya's life. She believed that Álvaro had used their daughter's disappearance for his own benefit. Although Álvaro disagrees, Ana gave permission to Miren to release the tapes to the public.
A flashback in 2010 revealed details on Miren's past. She was gang raped after she was drugged at a bar.