In the first episode, Miren gets involved in the investigation of Amaya's disappearance. Now, it looks like David is the prime suspect. Read below for Episode 2 recap.
The Snow Girl or La Chica de Nieve is a series based on the novel of the same name by Javier Castillo.  The series centres around the disappearance of Amaya Martin that captured the attention of a young journalist, Miren Rojo. Starring Milena Smit, Jose Coronado, Aixa Villagrán and many more.
The Snow Girl - Episode 2 Summary & Recap
After watching the video, Ana was relieved that her daughter is still alive. However, they find the timing of the video odd as it was Amaya's birthday. Miren also noted that the tape was recorded on VHS, which is a very old recorder. Seeing Miren so involved, Inspector Millán warned Miren to not get involved. Apparently, there was a death that had happened before this and Millán did not want that to happen again.
We are now given the flashback of 2010, where Millán and Chapparo took David in for questioning. David's previous record said he was innocent in the sexual assault case. However, the two inspectors found out that during the day of the kidnapping, David was gone from the square for 20 minutes, around the time of Amaya's disappearance.
The news of David's potential involvement got back to Miren's boss, Paco. Since he made a big deal on Miren's involvement earlier, her now admitted that Miren had a "good nose" and allowed her to be on the case with Eduardo.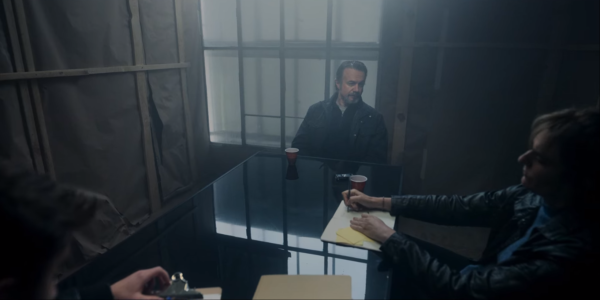 Eduardo and Miren got in contact with an ex-inspector, Pedro Lopez, the one who was on David's previous case. They paid the ex-inspector some handsome money to get the files on David. However, during the meeting, Pedro claimed that the child in question in the case was sleeping with the whole neighbourhood. While telling the story, he kept making passes at Miren. This fired the young lady up and Eduardo warned Pedro not to lay eyes on Miren again.
From David's case file, it turns out that the victim is question is now David's wife, Rosa. The incident also happened a long time ago, when David was 18 and Rosa was 13. This made Miren question the theory that David kidnapped Amaya.
Meanwhile, Inspector Millán worked on combing through David's company to find traces of Amaya. It all led to a dead end, but something was strange. Chapparo found out that David had been making large purchases even though his company wasn't that profitable. Then, the police found out that Rosa's parents have an abandoned warehouse that the police have not checked. Hearing this, Millán immediately ordered to check the premise.
Miren went to see Rosa, but she wasn't at home and only Samuel was around. After convincing Samuel that she was on her side, Samuel let Miren in. He asked that Miren publish the photos of his family with Amaya, showing how close they were, and that his father would not do anything bad to Amaya. While all of this is happening, Miren noticed Samuel's laptop deleting or loading something. It has a playground slide symbol on it.
On the other hand, Rosa was busy showing Inspector Millán and Chapparo her parent's warehouse. She was confident she had nothing to hide. However, the inspectors found videos of David and Samuel drugging and undressing a teen girl. Apparently, David and Samuel had been involved in selling child pornography. Shocked and disappointed, Rosa called Samuel to question him, but Samuel did not take it well. He immediately jump off the building in front of Miren, killing himself.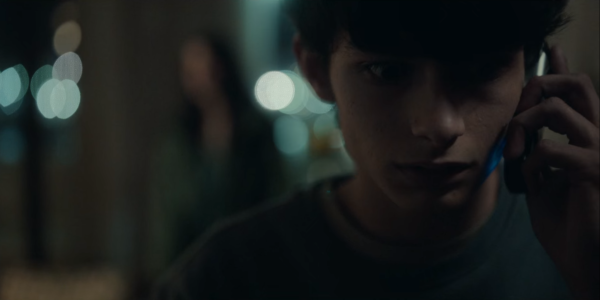 Additional Observations From Episode 2
Inspector Millán and Chapparo also chased the balloon seller as a lead. But that led no where as the balloon seller was just transporting exotic animals.
Miren had been attending group counseling at church.
In 2016, Ana and Álvaro had separated. Álvaro is with someone new.