The last episode ended with Lea finding out that her mother is currently cheating and her father getting upset and angry over Ismael's death.
Les 7 Vies De Léa or The 7 Lives of Lea is a series based on the novel of the same name by  Nataël Trapp. The story follows the main character, Léa (Raïka Hazanavicius) swapping bodies seven times with different people from the 1990s in 7 consecutive days to find out the reason behind the death of Ismaël (Khalil Ben Gharbia).
The 7 Lives Of Lea- Episode 3 Summary & Recap
That night, Léa sat down with Stéphane at the shed and asked him what happened. Although reluctant at first, Stéphane told her that they last saw Ismaël at the World Music Festival at sound check as they were playing at the concert but he never showed up to play. Stéphane also told Léa that Ismaël took a really strong drug the night before but he wasn't sure who sold the drug to him. Immediately, Léa deduced that it was Pye, because he was the only person who she knew sold weed. After her talk with her dad, she talked to Romane who was about to go out with Dora, and then went to sleep.
The next morning, to Léa's horror, she woke up as Pye. There was another girl who was in bed with him, but unfortunately, Léa had no recollection of who she was. Angry that the man that she slept with can't even remember her name, the girl who's a little chubby called "Pye" the worst and left through the bedroom window. Léa is left there, unsure of how to make things right. However, she is still focused on changing the future and saving Ismaël, considering there were 4 days left until the World Music Festival.
Making things right as Pye
On the way to school in bus, Léa hung out with Pye's friends, but is of course, a more mature version of the actual Pye. She called Pye's friends out for objectifying Sandra and told them he wanted to cancel the fight with Ismaël at the skate park. Pye's friends found his behaviour odd. Then at school, Léa overheard Karine apologizing to Stoof for her weird behaviour after taking too much weed, at the same time assuring him that there was nothing going on with her and Ismaël. Ismaël soon arrived and the trio distributed flyers to the school announcing that they will be playing at the World Music Festival.
After that, Léa tried to catch Ismaël alone in the toilet and told him that she wanted to cancel their fight at the skate park and that Ismaël is going to die soon. This only triggered Ismaël and he refused to cancel it. to a man-on-man fight at the skate park the next day. However, Léa then remembered that she saw a photo of Pye with a black eye before. She quickly deduced that Ismael must have trashed Pye in the fight that day, and Pye wanted to get revenge 4 days later and killed Ismaël. Adamant to not let that happen, Léa now believed she had to win this fight against Ismael.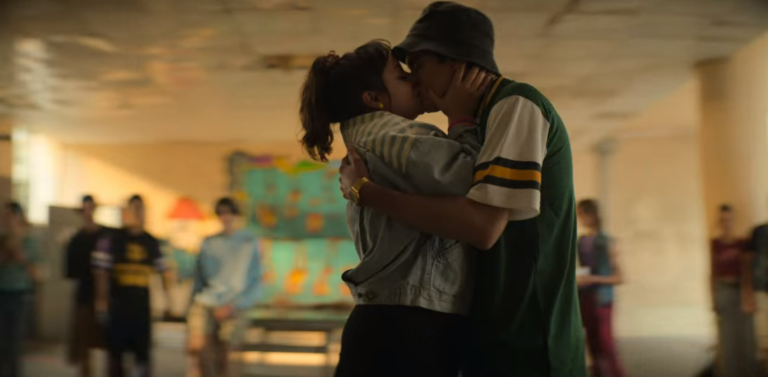 When she was hanging out with Pye's friends at the school compound, Léa noticed the chubby girl from that morning named Jennifer being fat shamed by Pye's own friends. Léa then called Pye's friends out for fat shaming and kissed Jennifer in public to give her confidence. At that time, one of Pye's friends, Luc, called Jennifer "cute".
At the skate park, plenty of students were there to watch Pye and Ismaël's fight. Naturally, Léa was not a great fighter. She managed to hit Ismaël a couple times but Ismaël ultimately trashed him. As a last resort, Léa
kicked him in the nuts, winning "Pye" the fight. Pye's friends cheered but Karine scolded him for the low blow.
When she got home that night, to Léa's surprise, she got hit by Pye's abusive father.  She got punched further when she pointed out that he could go to jail for this. Late that night, Léa felt slightly bad for Pye. Jennifer soon showed up in Pye's room, and the two had sex. As she expected, Léa woke up as herself the next morning. Sadly, she checked the news and found out that Ismael is still dead, indicating her actions of winning the fight as Pye did not change the outcome.
First thing in the morning, Léa headed over to Pye's office and pretended that she wanted to interview him for a school project. They were interrupted by Pye's father who still belittled Pye, even after 30 years. Although Léa let Pye know that she thinks his father's behaviour is unacceptable, she quickly went to the main reason she was there. She told Pye she knew Ismaël and Pye had a rough past and that Pye is good at shooting. She also asked him whether he dealt the hard drugs to Ismael on the World Music Festival. Pye strongly denied any involvement and asked Léa to get out of his office.
On the way out from the building, Léa overheard her mother speaking to Pye. Karine asked if Pye told her anything, and Pye told her he did not, but found it weird that Léa knew that he collected guns and dealt drugs in high school. Then, Léa saw the two of them kissed, indicating that the person her mother was having an affair with is Pye.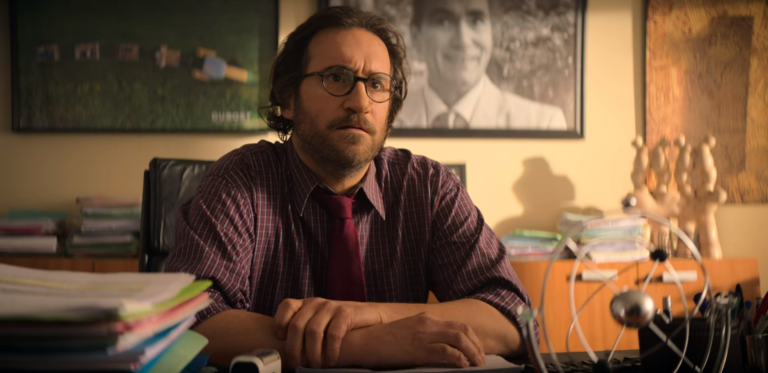 As usual, Léa confided in Romane, but Romane believed that Léa should not be delving into this murder case. When the two headed to Dora's family food truck, Romane was confused why Léa brought them there and this confused Léa. Léa then approached Dora's mother to ask where Dora is. To her surprise, Dora's mother doesn't know any Dora and claimed to not have a child. 
Léa then noticed Dora's mother's tattoo and realized that she is Jennifer. Romane also claimed to not know who "Dora" is. Then it came to Léa's senses. Her actions as Pye last night has caused Jennifer to not ever have a daughter named Dora.
Additional Observations From Episode 3
Stéphane was helping Pye record his skateboard sessions for money.
More recaps from The 7 Lives of Lea