The Law According to Lidia Poët, also known as La Legge Di Lidia Poët, is an Italian series inspired by Italy's first female lawyer, Lidia Poët. In this series, we see her navigate the patriarchal society of her times while solving multiple mysteries around Turin. Starring Matilda De Angelis, Eduardo Scarpetta, and Pier Luigi Pasino.
The Law According to Lidia Poët - Episode 1 Summary & Recap
D'Agganes theatre's principal ballet dancer, Adele Valery was found dead inside a chest in the theatre's ballroom one day. Adele's stalker, Pietro was arrested in suspicion of murder. Pietro's mother reached out to Lidia Poët (Matilda De Angelis), Italy's female lawyer who just got her license 3 months ago. Lidia then visited Pietro in jail and truly indeed, Pietro was unhealthily infatuated with Adele. But she also found out that Adele was already married to Marquis Carlo of Clermont.
Lidia then reached out to the judge of that case and requested that the fingerprints around the chest where Adele was found. However, the judge was bigoted and refused her request. He allowed Lidia to inspect the body, and Lidia noticed that Adele's ring was removed.
The next day, the court declared Lidia Poët's registration with the bar association null. At that time, the court considered women to only deal with household affairs. Lidia was incredibly devastated and angry, and had to move in with her brother, Enrico's family. Enrico lives with his wife, Teresa, her daughter, Marianne (Sinéad Thornhill), and his brother-in-law, Jacopo (Eduardo Scarpetta). Jacopo is a jounalist with The Gazette paper, and also shared Lidia's belief on feminism. Enrico agreed to take on Pietro's case, but Lidia had to drop her appeal to get her bar association registration. 
During Adele's funeral, Lidia took the opportunity to talk to Adele's fiancé's family and the girl who took over Adele's position in the ballet show. The girl revealed that Adele had to let go of her position in the ballet company once she marries Carlo, so she is not threatened by Adele. She also told Lidia that Adele secretly enjoyed Pietro's attention, and flirted back.
Hearing this, Lidia tried to go to the Clermont's family and asked why Adele did not have her ring on. Carlo and his father,  Ludovico danced around the question and requested that Lidia leave their house. This rang alarm bells for Lidia. Hence, Lidia informed them that the judge is planning to look into the fingerprints on the chest soon. Then, Lidia got back and told Jacopo the same news for him to publish in The Gazette. This is of course, not true and just part of Lidia's plan.
The next night, Lidia invited Enrico to the ballet at D'Aggenes theatre. The judge of the case also happened to be there. Lidia asked Enrico to bring the judge to the basement before the ballet show starts. But Enrico was angry because Lidia was not supposed to meddle in the case anymore.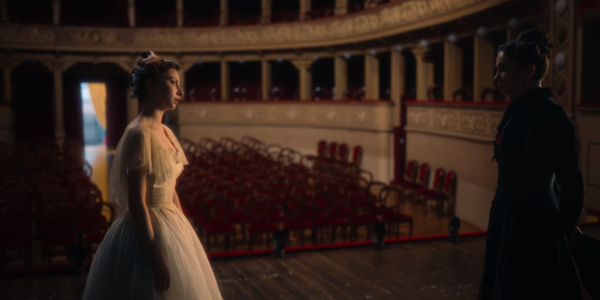 After that, Lidia and Jacopo hid behind the curtains in the basement. Sure enough, someone arrived later, and it turned out to be Marquis Ludovico. He killed Adele in anger after Adele broke off her engagement with his son. He was there in the basement to wipe his fingerprints of the chest. Realizing that he had been tricked by Lidia, Ludovico threatened to kill her, and right in the nick of time, Enrico arrived with the judge. The judge asked Ludovico to be arrested and requested that Pietro be released.
Touched by how Lidia managed to save Pietro, Enrico allowed her to continue writing letters for him in his office. Jacopo and Lidia also got closer and asked Lidia for a date, but did not show up. He was looking for a girl named Nicole instead. Meanwhile, Lidia continued to appeal for her bar registration.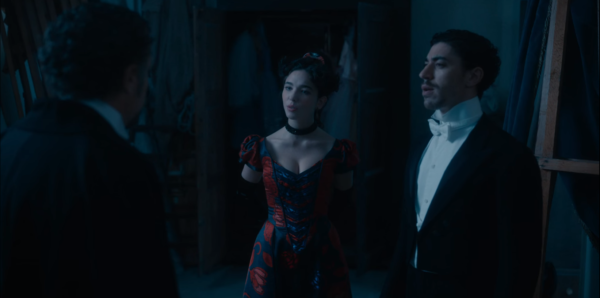 Additional Observations From Episode 1
Lidia noticed that her niece, Marianne was in love with the gardener
Lidia had a lover named Andrea
More recaps from The Law According to Lidia Poët