The Law According to Lidia Poët - Episode 4 Summary & Recap
Margherita Sangiacomo, a reputable professor was accused of murdering her mentor, Professor Braschi. The news of Margherita's arrest made headlines and Lidia discussed it with Jacopo. Lidia believed that Margherita is innocent even though the odds were against her. Margherita had access to the poison that killed Braschi, and the guard saw her with Braschi that evening. On top of this, Margherita had a motive as Braschi copied her research. However, Lidia felt that people were against Margherita because she's a successful woman in a man's world.
Soon after her trial begin, Margherita fired her lawyer who did not defend her in court. Lidia took this opportunity to meet with Margherita with Enrico to convince her to hire them. During that time, Margherita did not conclude to hire Lidia and Enrico, but Lidia found out that Margherita's mom was a prostitute, and that Margherita still kept an article about a poison research by a Professor Borghese from 17 years ago.
Without much hesitation, Lidia started her investigation. She met the guard that testified against Margherita and found out that he was drunk that night, so he didn't actually see Margherita with Professor Braschi the day of the murder. In return for keeping his secret, the guard told Lidia that Prof. Braschi was actually arguing with Prof. Manganelli before this. However, Prof. Manganelli had a solid alibi during the time of the murder.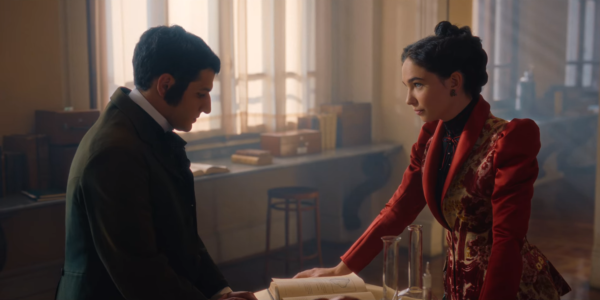 Who killed Professor Braschi?
Next Lidia visited Prof. Manganelli's student and found out that vegetable carbon can be taken together with poison to delay the effect of the poison. Again, she teamed up with Jacopo to look into previous crime reports from 17 years ago. Sure enough, she found out that Professor Borghese and Professor Braschi worked together on an antidote for a disease, and ended up killing several prostitutes as part of their test.
It was then clear that Margherita did kill Professor Braschi to avenge her mother. Even though she last saw Prof Braschi hours before his death, she used the vegetable carbon to delay the effect. Lidia brought this up in court and Margherita admitted to it.
During the investigation period, Lidia and Jacopo also got increasingly close and ended up having sex one night. After sex, Lidia admitted to following him that night and seeing him with a woman. But Jacopo got annoyed, and Lidia apologized for making him uncomfortable.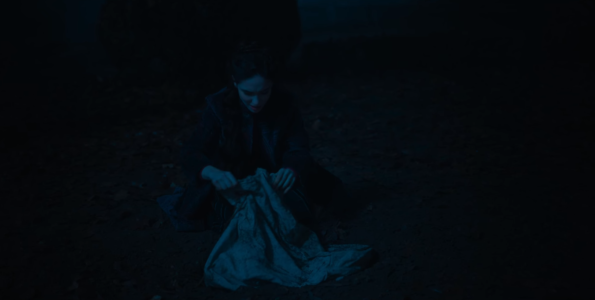 After the whole murder trial, Lidia saw Jacopo burying something one night. Curious, she went to dig out the buried item and found a gun and a pocket watch with a photo of Nicole. Meanwhile, Teresa caught her daughter, Marianne making out with their gardener, Lorenzo.
Additional Observations From Episode 4
Jacopo helped Lidia with her appeal to the bar association. He advised Lidia to tell her story instead of telling the court members what they should do for her.
Andrea and Lidia's relationship seems very open. He seems to also understand Lidia's affection for Jacopo.
More recaps from The Law According to Lidia Poët
The Law According to Lidia Poët, also known as La Legge Di Lidia Poët, is an Italian series inspired by Italy's first female lawyer, Lidia Poët. In this series, we see her navigate the patriarchal society of her times while solving multiple mysteries around Turin. Starring Matilda De Angelis, Eduardo Scarpetta, and Pier Luigi Pasino.
Streaming on Netflix